Saisissez la date d'arrivée au format jj/mm/aaaa
Saisissez la date de départ au format jj/mm/aaaa
Logements que vous pouvez réserver sans attendre l'approbation de l'hôte.
11 locations
· Cache Creek
11 locations
· Cache Creek
Saisissez les dates souhaitées pour connaître le prix total. Des frais supplémentaires s'appliquent et des taxes peuvent être ajoutées.
Cet été (juillet et août), vous pouvez essayer l'un de ces 100 logements les mieux notés, dans toutes les gammes de prix, pour découvrir Sonoma d'un point de vue local. Entrée dans les lieux 24h/24, réservation instantanée, mais aussi vin et petites spécialités locales à disposition… autant d'invitations à vous détendre et à profiter pleinement de votre voyage.
My place is close to great views. You'll love my place because of the people and the neighbourhood. My place is good for couples and solo adventurers.
Type de logement
Chambre privée
---
Type de propriété
---
Capacité d'accueil
4
---
Chambres
1
Ashcroft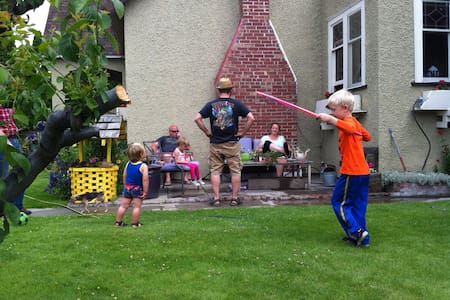 ~~price for double occupancy~~up to 4 people!~~ Your Tipi is handmade in the traditional way by Native Canadian craftsmen. Your authentic Tipi is set up on elevated decks with surrounding handrails surrounded by ponderosa pine and fir trees.
Type de logement
Logement entier
---
Type de propriété
---
Capacité d'accueil
4
---
Chambres
1
Ashcroft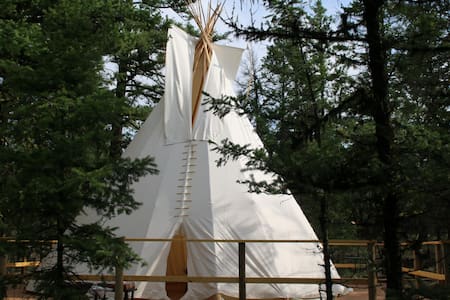 We guarantee your Tree house adventure to be "UNIQUE & LUXURIOUS" an accommodation second to none. Nothing but nature as far as you can see. No special detail will be left out to make this a unique wilderness getaway you wont want to miss!.
Type de logement
Logement entier
---
Type de propriété
---
Capacité d'accueil
6
---
Chambres
1
Ashcroft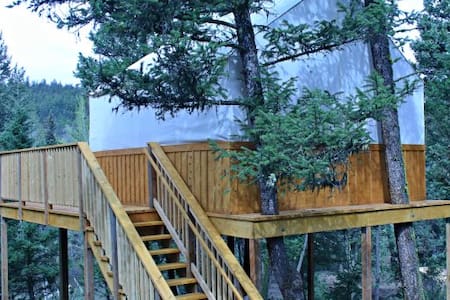 My place is close to The Village It has 40+ fruit trees a. Large garden and corn patch. It would be ideal for anyone who is seeking a mindful stay on the edge of a vast desert. We start every day at Sunrise with our daily meditation. .
Type de logement
Chambre privée
---
Type de propriété
---
Capacité d'accueil
2
---
Chambres
1
Ashcroft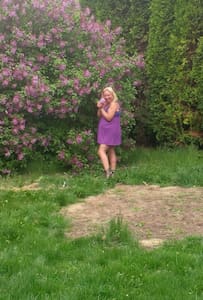 Completely restored and tastefully decorated this cabin has been part of the ranch since the early 1940s. Nestled amongst the trees and with old western charm is a piece of our History turned into a luxurious accommodation.
Type de logement
Logement entier
---
Type de propriété
---
Capacité d'accueil
2
---
Chambres
1
Ashcroft
A great pace to start making family memories. Located in Marble Canyon between Lillooet and Cache Creek on gorgeous Pavilion Lake. A great dock - awesome fishing and although a tad on the cold side great swimming. Great ice fishing and skating.
1100 square feet - (102 sq. meters) with 400 square feet of covered deck. Gas range with convection oven -dishwasher and laundry. 1/2 acre of land and many many acres of lake. We won't be there so fear not - no weird hosts.
Great hiking, boating and mountain biking...and did I mention the fishing? The nearest store is 30km away so bring what you will need, There is no transportation services. This is not only great in the summer but nature puts on a spectacular fall show of colours when the Aspen trees change. Then we get ice so skating and ice fishing are winter options. There is an ice auger and a portable ice fishing hut for your use.
Brock's cabin is one of the most beautifully placed cabins I've ever seen. The fireplace is positioned in a way that you can look at it while you look out to the amazing landscape and we felt right at home instantly. The Beds are soft and the cabin allows for all the comforts we were looking for. The WiFi worked nicely in and all around the cabin. All in all it was great to visit, the drive from Vancouver is a beautiful adventure on its own.
Mario
January 2015
What a beautiful setting for this lovely wooden cabin on a lake. We did a instant booking the day before coming and Broke gave us a ring straight away with clear indications regarding his place. Easy going check in/check out. We arrived on a snowy afternoon, the place was warm and welcoming. The pictures don't do the place justice, it is a lot bigger that it looks on them ! Beautiful wooden cabin, awesome fireplace with lake view. The dock is the perfect spot for morning or afternoon tea. The kitchen is fully equipped, you can see the lake and mountains while cooking, just bring your food and everything else needed as the closest amenities are few kilometres away. Also lots of firewood available. Regarding few comments about cleanliness : the place was clean when we get there, new bed sheets, clean living areas, kitchen and bathrooms. This is not a spotless place, nothing fancy but if you look for a nice place to relax away from the hassle this is the perfect place for it. We loved it and we definitely be back. Also could be a awesome place for summer as there is a private dock on the lake and lots of summer toys around the place. Highly recommended if you plan to stay in the area.
jens
November 2015
This place is quite a gem. This place was recommended to me by a friend and I'm happy we went with her recommendation. The cabin is clean, fully equipped with everything you could need for a weekend away: full kitchen, fire place inside and outside, and games galore! It is right on the lake, there's ice fishing, tho we spent most of our time playing ice hockey on the rink that Brock had cleared for us. Brock was incredibly easy to communicate with from start to finish. We were so sad to go...and are already planning our next trip back! Thank you Brock!
Sara
February 2016
Brock's cabin is the perfect getaway. If you want to escape the city, spend quality time with friends or family, ice fish, chill around the lake, gaze at the starts...then you found the right place! The cabin has everything you need to make your stay comfortable including fireplace and fully equipped kitchen. Brock was a great host , he provided us with all necessary information, made sure we have arrived safe and didn't put any pressure on us with check out time. I would definitely recommend this place and hope to return sometime in the the summer. Thank you Brock.
zuzana & Nikki
March 2016
This is a great little gem tucked away in a wonderful part of BC. Very well equipped place, lots of space, great setting. We were easily able to cook a couple of steaks, build a fire, and enjoy the peace and quiet. Already planning a return!
Brendan
June 2016
Brock was very responsive, accommodating and helpful. Amazing bed, great views and fishing considering it was December. Highly recommended!
Katie
December 2016
An ideal spot if you truly want to get away from it all. We were here over a long weekend, and we maybe saw a dozen other people on the lake the entire time. Communication with Brock, and especially his instructions to find the cabin, were detailed and helpful, it was easy to find. Pavilion Lake is beautiful and the water is crystal clear. Our daughter spent hours playing in the pebbles on the small private beach. The lake is cold, but still swimmable - refreshing on a hot day. If you like your lakes cold, it doesn't get much better than this.
Laurel
May 2015
Brock was a great host and had everything ready for our arrival. The space itself is spectacular with a beautiful view the second you walk through the door. Definitely was a memorable experience and would highly recommend!
Faheem
June 2016
Type de logement
Logement entier
---
Type de propriété
---
Capacité d'accueil
4
---
Chambres
2
Pavilion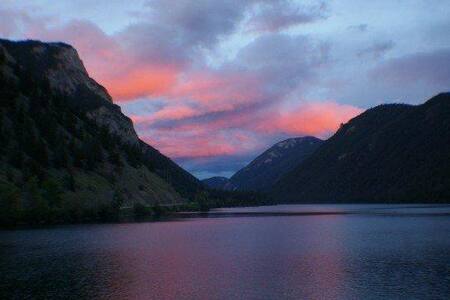 ~price for double occupancy~up to 6 people! Whether you are looking to celebrate a special occasion, host an executive retreat or plan for family fun time, the YD Guest Ranch's Cliff House provides luxury amenities in a rugged yet elegant oasis
We really enjoyed our stay. The Cliff House was a really neat experience even in the rain. It was cozy and clean. Food was great and staff were really friendly. We wish we could have stayed longer.
Eleanor
August 2016
Type de logement
Logement entier
---
Type de propriété
---
Capacité d'accueil
6
---
Chambres
1
Ashcroft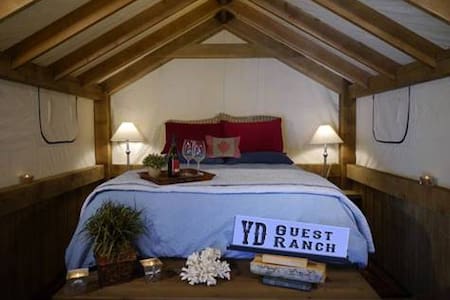 My place is good for couples, solo adventurers, business travellers, and families (with one or two kids).
Type de logement
Chambre privée
---
Type de propriété
---
Capacité d'accueil
3
---
Chambres
1
Ashcroft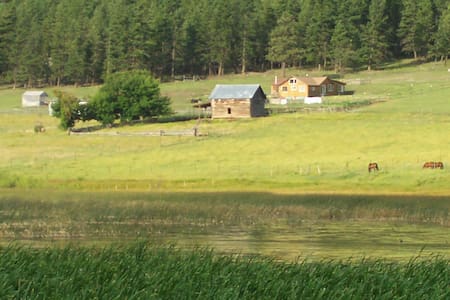 120 ft of waterfront property on beautiful Pavilion Lake, located in Marble Canyon between Lillooet and Cache Creek. Good fishing and swimming, scuba diving, with a dock. Ice fishing in the winter. Nearby rock climbing.
850 sq ft of living space with a propane gas fireplace Over 1/2 acre of land and many acres of lake
No public transit Pavilion Lake is one of only a few places in the world where microbiolite's can be found, otherwise known as freshwater coral.
Absolutely stunning location with a very cute and tidy dwelling.
Warren
August 2016
We didn't meet Aaron, but all communication went really smoothly. Our questions were answered really quickly over email. The place was cozy and the listing accurate. The lake and property is beautiful, private and was nice and quiet while we were there. I was here earlier in the season with a few other friends as well, and both experiences were quite lovely. Was excited to be able to sit on the dock and watch all the stars in the evening. Will definitely come back again.
Ella
September 2016
Although we never actually met Aaron, he was amazing right from the time of booking to check out. Responses were received almost immediately over email. Aaron was truly on top of everything, with the location, information about road conditions, and basically every imaginable info one can need to have a pleasant stay. Aaron's cabin is secluded, peaceful, relaxing, cozy and absolutely beautiful. The view is unparalleled. The cabin is clean (perhaps one of the cleanest airbnb we have ever been to) and full stocked! Excellent wifi, fireplace and heating system. This is a perfect location for a family getaway. Thank you Aaron, we will be back.
Amir & Michelle
October 2016
Aaron was absolutely awesome and a pleasure to deal with! Communication was thorough and timely. Everything you could ever need a cabin or lake was available to you and at your finger tips. Everything within the cabin was clearly labelled and/or easy to find. My husband and I were there for a little anniversary getaway celebration and Aaron's cabin was perfect for it. We had rain on the last day but the lake was still stunning & we tucked in by the fireplace. I cannot recall the last time my husband and I completely unplugged; talked, read, napped, explored, played board games, etc. We have recommended this place to multiple friends and many have asked based on our pictures and raving feedback. Not to mention the drive up was stunning! Thank you Aaron for everything, we will be back!
Ashley
September 2016
Excellent cabin accommodation far out into the BC wilderness. On the edge of a lake, this is a tranquil Spot to rest. Aaron is a great host, clear communication and the cabin has everything you will need for a relaxing stay. Also, easy to find with Aaron's clear directions. Great value also!
Tom
June 2016
We had an amazing time at the lake. All amenities are provided that you could need. We only had to pack our food, drinks,clothes and toiletries. The view is amazing and we felt comfortable as soon as we got there. We loved it so much we booked a week in August too
Marti
June 2016
Aaron is an amazing host. You read the reviews then you are not sure but when you go and stay you realize how beautiful and peaceful it is there. He was on top of everything, with the location, all the info we need to have a pleasant stay. The water is the clearest I've ever seem. The house has in suite laundry, all the amenities, and the wifi works great.
Ricardo
September 2016
Had a wonderful time at the cabin with the family. It was exactly what we were looking for to relax from the daily hustle and bustle. My most favourite thing was looking out the window and seeing the beautiful multi coloured lake right up to the back yard. Aaron was a generous host. His cabin was well equipped and stocked with essentials and beyond. There was a paddle boat and a canoe for our use, equipped with life vests from adults to kids. We spent evenings around the fire pit, adjacent to the lake. If you're looking for a place to relax and listen to nothing else but nature; sit inside by the gas fireplace with a book or outside by the fire pit with the family; take the canoe out on the lake for fishing or just lounging on the deck and having BBQ, you would most certainly enjoy Aaron's cabin on the lake.
Shalen
June 2016
Type de logement
Logement entier
---
Type de propriété
---
Capacité d'accueil
4
---
Chambres
2
Pavilion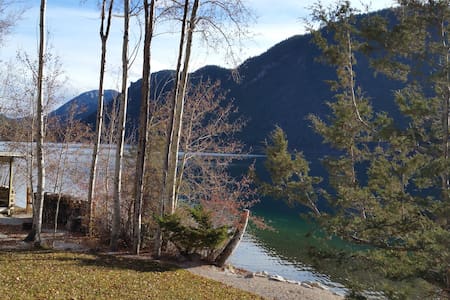 My place is close to the beach and family-friendly activities. You'll love my place because of the high ceilings, the kitchen, and the views. My place is good for couples, solo adventurers, and furry friends (pets). Bring a Kyak if you have one and enjoy beautiful Kamloops Lake. You can also arrange to use my paddle boat or canoe during the summer months. You can walk to the beach in 30 seconds, the local park in 2 minutes. Also 5 minutes drive away from camping at Steelhead provincial park.
Also for winter enthusiasts I am less than 1.5 hours from Sun Peaks ski hill, Very mild winters in this area. Kamloops and Area had the most days over 30 degrees celsius in all of Canada with 47 in 2016. Come and visit the hidden jewel of Canada. You have your private bedroom with adjoined private bathroom. The kitchen and living rooms are common areas. The main deck is a common area also. I am quite knowledgeable of the local area and can point you in the direction of local attractions and hiking trails.
There is a wonderful quaint pub within walking distance and a couple restaurants within a few minutes drive. One of the restaurants is at the Tobiano golf course which was rated #1 in Canada and is about 10 minutes drive from here. When you arrive please park in the driveway beside the lampost. Ill post a picture of the entrance. In the summer bring any water toys you may have as the Lake and boat launch/park are only 30 seconds away.
everything was perfect, the host, the house. Thanks for receive us in your home. we definitely recommend Wayne´s house, it has been one of the best airnbnb experiences, the house is great, very clean, confortable, private bathroom, great price. we loved the house and the view at morning having breakfast.
javier
September 2016
Wayne was a very friendly and hospitable host. I enjoyed my first stay at Wayne's house so much that I went back again. I liked the location of Wayne's house since it was right on Kamloops lake. Close by were Savona caves, balancing rock, and several provincial parks. I would definitely want to stay at Wayne's house again. What a great host.
Adrian
September 2016
The bedroom was spacious with a clean and private bathroom. The house is beautiful and clean with everything needed. We spent one night and Wayne provided us everything ( towels, Wi-Fi...).
Samir
December 2016
We sadly didn't meet Wayne but we both guess he is an awesome guy because he hosted us very spontaneous. So I just can review the beautiful and very clean home! We liked it very much, we felt comfortable and all in all it was awesome to stay there.
Tobias
December 2016
Wayne ist ein sehr netter und hilfsbereiter Gastgeber, dem sehr daran gelegen ist, dass sich seine Gäste bei ihm wohlfühlen. Das Haus hat einen wunderschönen Ausblick über den See. Wir hatten einen entspannten Pausentag, um von dort aus unsere weitere Reise zu organisieren. Wir können Waynes Unterkunft sehr empfehlen!!
Michaela
September 2016
Wayne's place was perfect for our stop over on the way to Vancouver. The house was beautiful and the room was lovely - clean and comfortable with a large en suite bathroom. We were able to use the kitchen for cooking meals, which is equipped with everything you could need. We didn't see much of Wayne because we were out most of the day, but when we did he was welcoming and helpful. He has two small friendly dogs, which we loved playing with! We would stay here again and definitely recommend.
Hannah
October 2016
We had a wonderful stay and really enjoyed meeting Wayne & his two little dogs. The room was clean and comfortable with a large en suite bathroom and we were able to use the kitchen for cooking meals. We only wish we had planned on staying longer - 2 nights was not enough to see and explore the area! Thanks for your hospitality Wayne, we hope to come back sometime and check out the other trails & sites you mentioned!
Gaby&Geoff
November 2016
Wayne is great. Affordable. Excellent amenities. Exactly what we needed.
David
December 2016
Type de logement
Chambre privée
---
Type de propriété
---
Capacité d'accueil
2
---
Chambres
1
Savona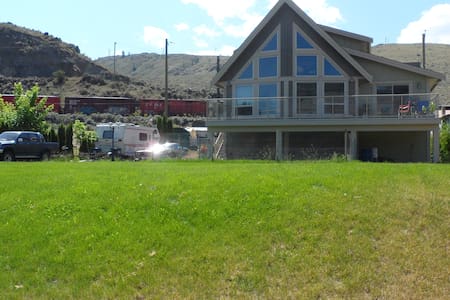 1971 steel Caboose located at the west end of Kamloops Lake in the village of Savona, B.C. Canada. 200 ft (70 meters) of natural sandy beach in a semi-arid climate. Most of the year it is powered by wind turbines (axel-driven generator originally) into the original interior. Scenic tours available along gold-rush trails and coloured canyons with hoo-doos. Located next to an original 19th century western ranch house, barn and cook's house. Non-motorized boat rentals. Prepared food available. Bar and restaurant 2kms. The provided map is inaccurate - my location is at the very west=end of Savona. We have a close affiliation with Vidette Lodge. Short drive to Tobiano Golf to the east and Cache Creek Pitch & Putt to the west. Very close to Walachin , a British colony that built huge flume systems which are still visible over a century after the Boer War drew the Brits away to Africa.
Type de logement
Chambre privée
---
Type de propriété
---
Capacité d'accueil
2
---
Chambres
1
Savona