Kiki was wonderful and so accommodating. We got detoured due to the weather conditions and Kiki accommodated our short notice request and even brought us cookies in the morning. Great communication, sweet dogs and beautiful views!
Danielle
2016-03-25T00:00:00Z
It's an adorable place with a lake in the back yard. It is very relaxing and peaceful. We brought our dog and we all had a great time relaxing on the patio and talking with Kiki and Richard. We loved it!
Kristen
2016-08-04T00:00:00Z
Very welcoming! Loved speaking with Kiki's husband upon arrival. He gave us a great sense of place and history. Dogs are delightful and welcoming too. The casita was simple, beautiful, clean and cozy. I imagine hunkering down there for a long weekend would be wonderfully soothing! Great visit. Thank you!
Jane
2016-08-27T00:00:00Z
I stayed here one night, but I wish I could've stayed many more. It's a truly beautiful and relaxing spot in a little-known region of the state. If I were to return, I'd take advantage of the wonderfully positioned hammocks (there are more than one) and play more with the three friendly dogs and one cuddly cat. The lake with its many bird species, even pelicans, is so calm and inviting. The lodging itself is perfect, and Kiki does extra niceties for guests, such as having coffee beans ready for grinding and a small carafe of cream in the small fridge. The small place is lovingly and humorously appointed with "three dog" artwork. I really enjoyed our hosts, too! They are lovely people. Thank you for a wonderful stay. It was the best part of my visit to southeast Colorado.
Jennifer
2016-09-19T00:00:00Z
This is a top-shelf airbnb in every way-magical, peaceful, graced with three mellow and loving dogs, a more than perfect host, a thoughtfully appointed and beautiful casita designed with a comfy bed for a great night's sleep, a roomy kitchenette with microwave, spacious bathroom and comfortable outdoor furniture and hammock for relaxing and taking in the lake view. Highly, highly recommend
Harrison
2016-06-22T00:00:00Z
Kiki and her husband and the dogs all greeted us warmly. It was nice to chat with them a bit and find out about the area and the history. They were happy to answer our questions. The 'beach house' was idyllic and peaceful, clean and comfortable. We couldn't have asked for a better place. Just wish we could have stayed a bit longer.
Elizabeth
2016-05-27T00:00:00Z
Loved our experience at Meredith Lake. Very quiet beautiful scenery. Hosts were very friendly and accommodating to our needs. Guest house is very comfortable and luxurious.
Courtney
2016-03-19T00:00:00Z
We just spent a lovely three days at Three Dog Night Guest House. What a fantastic and relaxing setting. It was the perfect jumping off point to visit the Comanche Grasslands and John Martin Reservoir. The house itself was perfect for us, our son and two dogs. We were able to enjoy the grounds and the lake and did some fishing, kite flying and relaxing before and after our day trips. Kiki and Robert are fabulous hosts, very welcoming and warm. We were able to use the kitchenette to prep food for our adventures and brought our camp stove for cooking dinners. The guest house itself is very comfortable and beautifully furnished and decorated. We have a dog that doesn't do well with other dogs but were able to coordinate with Robert and Kiki so they weren't out and about at the same time. I highly recommend this little oasis on the plains.
Michelle
2016-05-31T00:00:00Z
Type de logement
Logement entier
---
Type de propriété
Maison
---
Capacité d'accueil
4
---
Chambres
Sugar City, Colorado, États-Unis
Enjoyed my first stay in a tiny home and first time on the prairie. Great chance to try it out before visiting the factory in La Junta.
Charles
2016-08-08T00:00:00Z
The Tiny Home was wonderful - we really enjoyed it!
Marc
2016-08-21T00:00:00Z
The tiny home is super cute and clean and new. Kids enjoyed putt-putt on the KOA grounds. Enjoyed having our own tiny "yard" outside of the tiny home. Perfect for those who don't enjoy being shut up in a hotel room!
Kate
2016-11-26T00:00:00Z
Amy and I had a great stay in a clean, comfortable, and very cool tiny house built by Sprout in La Junta. The bed was excellent. The tiny house stayed cool without air conditioning even though the outside temps hit . We travel for business often so this was a fun departure. Adding to the accommodations was the welcoming staff of the KOA campground, where we were treated like family. The location was easy to find and quiet at night. We heard coyotes and owls during the full moon. And we can't say enough about the fantastic people of La Junta, in general. What a great town for a hiking and biking weekend. Rod was polite and helpful throughout the accommodation. The setup was easy and our first Airbnb outing was a complete success. Thank you, Rod!
Michael
2016-09-18T00:00:00Z
Rob graciously gave me a ride from the Amtrak station upon my arrival to the Little Home. I used one the rental cars to go to Bent's Fort. This worked out very well. Next morning a ride station. Very easy and very efficient.
Albert
2016-11-01T00:00:00Z
The tiny house is wonderful and brand new! Owner is very responsive and helpful. It is located in a KOA. Great value and beautiful place!
Jonathan
2016-08-07T00:00:00Z
Our first "tiny house" experience and we loved it! Rod's place is brand new and very modern, with lots of IKEA touches! Clean and efficient. Perfect for two people though you sleep one to two people on the downstairs pullout couch! My husband and I slept in the loft with a very comfortable mattress. The perfect location for us to visit family!
Heidi
2016-10-17T00:00:00Z
Great place to stay to get the tiny house experience. Comes fully equipped with everything you need. Would of liked to have had a dishwasher, but no big deal. The host was very accommodating and made our stay welcome. Rod makes a great tiny home and sure we will purchase from him in the future. If you like the quite experience this is the place to stay.
Sparky
2017-03-20T00:00:00Z
Type de logement
Logement entier
---
Type de propriété
Maison
---
Capacité d'accueil
4
---
Chambres
La Junta, Colorado, États-Unis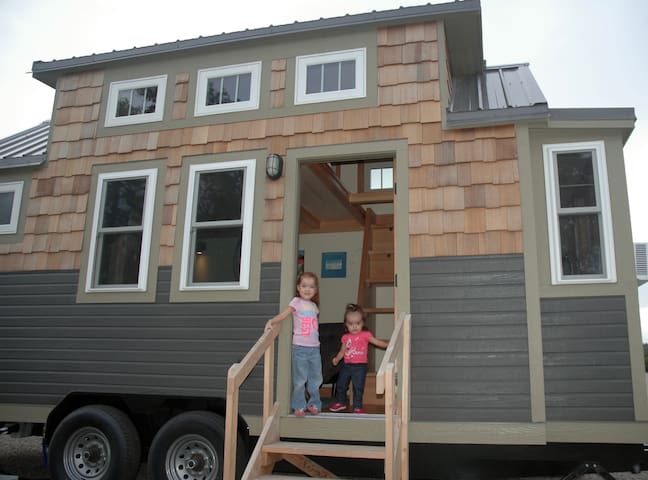 Affordable, Quiet & Private 1 queen bed in efficiency apt. Includes a kitchenette, 3/4 bath w/ shower. Basic accommodations. No alcohol, drugs/illegal substances. No smoking tobacco, cigarettes or marijuana on premises. Drug-Free Policy.
Small cozy but comfortable with everything you'll need for a good nights rest!
Easy access to shopping, restaurants, and highway 50.
Debbie went out of her way to make sure that we were well taken care of and comfortable in our stay. Cute little apartment in a charming little town. Comfortable living room and well stocked with food and toiletries.
Jeff
2016-09-18T00:00:00Z
The host canceled this reservation 66 days before arrival. This is an automated posting.
Russell
2016-04-16T00:00:00Z
Type de logement
Chambre privée
---
Type de propriété
Appartement
---
Capacité d'accueil
1
---
Chambres
Rocky Ford, Colorado, États-Unis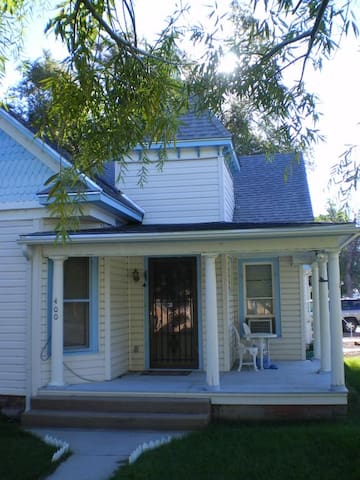 Bill was great. We missed each other on our first day but we were able to meet and chat when we were packing up to leave. It is a great place to get away and enjoy NO CITY noises. The bunkhouse was great and we would recommend it to everyone wanting to get away from the city. The night we stayed there were thunderstorms in the distance. It was great to watch and enjoy the wonders of nature.
Jessie
2016-08-14T00:00:00Z
The Bunkhouse is adorable! Is looks very plain from the outside but the inside has all the amenities one could need. The finishes are tastefully done in a western theme-perfect for the region! William contacted me earlier in the day to confirm arrival time and was there to meet me. He introduced me to his sweet dogs, showed me around the Bunkhouse and gave me a brief history of the ranch. After making sure I had all I needed, including the WIFI password, he returned to his home across the yard. If I needed anything, all I had to do was knock or give him a call. A favorite aspect of my stay was watching a storm roll in from the west from the protection of the enclosed porch. Storms on the Colorado eastern plains have a majestic quality! The ranch is an historic, peaceful retreat.
Barbara
2016-07-30T00:00:00Z
We had a wonderful week long vacation at The Bunkhouse; this place truly is a hidden gem in Colorado. Everyone was extremely welcoming and friendly upon arrival; including the dogs LOL. If you are looking for something out of the ordinary this is definitely the place. William is a great host and has some awesome workers on hand. We hope to stay again with him soon.
Danielle
2016-09-25T00:00:00Z
Bill was an excellent host who made certain we had everything we needed. We had a serious emergency with one of our dogs and he was very helpful in finding a great vet as close a possible. The bunkhouse itself is very clean, comfortable, roomy and well stocked. The views of the prairie are amazing so make sure you have your camera.
Sherry
2016-07-24T00:00:00Z
William was a great host! We enjoyed the serenity of the ranch, and loved playing with the most friendliest dogs that roam around freely. I would stay here again soon!
Sasha
2016-08-08T00:00:00Z
We had a great night at Trainor Ranch! Was great to meet William and would definitely stay again =)
Robert
2016-10-23T00:00:00Z
Wiliam was there to meet us and explain the rules and show us the bunkhouse and was around if we needed anything the visit was very relaxing an enjoyable
Clint
2016-10-02T00:00:00Z
Bill is an amazing host - sweet, warm and genuine. The bunkhouse was so comfortable, clean & as pictured. I enjoyed waking up early to catch the sunrise with the dogs :) Would definitely book this place again!
Marilyn
2016-09-19T00:00:00Z
Type de logement
Logement entier
---
Type de propriété
Bungalow
---
Capacité d'accueil
8
---
Chambres
Sugar City, Colorado, États-Unis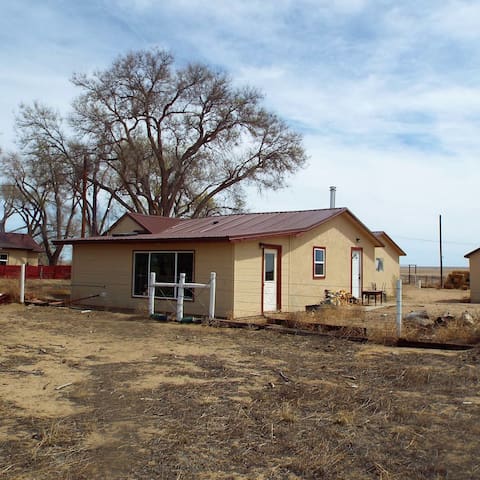 This room is the bedroom of the luxury suites, luxury decoration, modern design, fast WiFi free wireless Internet, living room with sofa, tea table, TV, refrigerator, carpet
The kitchen is equipped with an induction cooker, a hot water kettle, a tableware; The bedroom equipped with new bedding, bed, bedside lamp, bedside cabinet; Independent toilet, large space, dry separation, the configuration of the washing machine, the new change of towels, towels, central hot water 24 hours, let you feel warm and comfortable experience. Adjacent to the Plaza, CITIC Square, Westgate Plaza, Meggie theatre, a step away from the Wujiang road or street delicacy Shanghai center theatre is a 5 minute walk.
Type de logement
Chambre privée
---
Type de propriété
Appartement
---
Capacité d'accueil
2
---
Chambres
阿灵顿, Colorado, États-Unis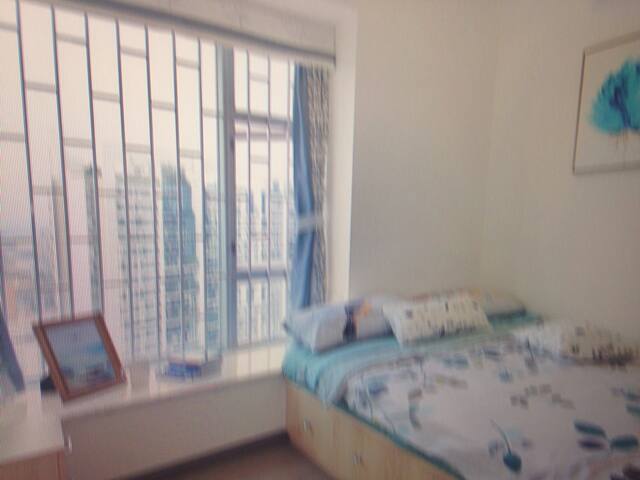 3 bed 2 bath home on east side close to airport
Type de logement
Logement entier
---
Type de propriété
Maison
---
Capacité d'accueil
3
---
Chambres
Pueblo, Colorado, États-Unis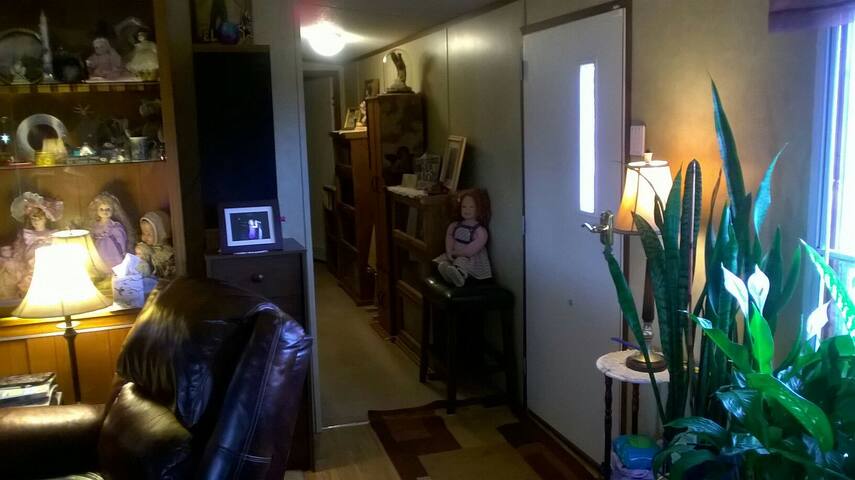 Manzanola - Airbnb
:
Moyenne de

4.97

sur

5

étoiles sur les

70

commentaires des voyageurs
Saisissez les dates souhaitées pour connaître le prix total. Des frais supplémentaires s'appliquent et des taxes peuvent être ajoutées.