Saisissez la date d'arrivée au format jj/mm/aaaa
Saisissez la date de départ au format jj/mm/aaaa
Logements que vous pouvez réserver sans attendre l'approbation de l'hôte.
Saisissez les dates souhaitées pour connaître le prix total. Des frais supplémentaires s'appliquent et des taxes peuvent être ajoutées.
Cet été (juillet et août), vous pouvez essayer l'un de ces 100 logements les mieux notés, dans toutes les gammes de prix, pour découvrir Sonoma d'un point de vue local. Entrée dans les lieux 24h/24, réservation instantanée, mais aussi vin et petites spécialités locales à disposition… autant d'invitations à vous détendre et à profiter pleinement de votre voyage.
This lovely older farmhouse has been refinished to enhance its naturally beauty! Charming 2-story farmhouse with original hardwood floors, front porch, full kitchen, and beautiful scenery!
This farm house is perfect for families. Plenty of yard for kids to enjoy and yet quiet enough for a family to relax and enjoy one another away from day to day distractions.
I keep a supply of breakfast items at the house for my guests as well as coffee.
Kathleen could not have been a better hostess! We ended up arriving later than planned and she let us know that it was not a problem. Before arriving I would text her and she would text me right back with answers. The house was everything she said and more!! This was more than a home away from home! She made muffins that were sitting on the counter waiting for us when we arrived. My kids loved playing outside. Kathleen also had a few games in the house for the kids to play. And I loved having a fresh cup of coffee while sitting on the front porch in the morning fresh air. This home is truly a Charming Countryside Farm. The next time I'm in Wausa I will make sure this is the place that we will be staying at.
Robin
November 2016
Type de logement
Logement entier
---
Type de propriété
---
Capacité d'accueil
5
---
Chambres
3
Wausa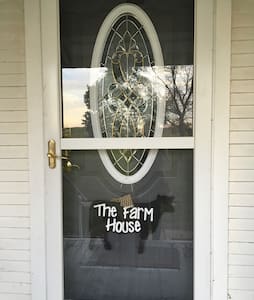 This house is a new build within 10 years. It is fairly open design with a large kitchen - living room combination. Two nice rooms with queen beds. Easily sleeps 4 with room for air mattresses for more. A crib is also available if needed.
Big and great house
Liu
August 2016
The host was good. The house was not in the best shape but it was ok. Fewer personal things would make the house more comfortable for the guests. The neighborhood was safe, nothing ver happened to me but it wasn't a very nice neighborhood. It was ok and got the job done.
Mahsa
September 2016
Ken was there and ready with all smiles when the dogs and I arrived for our stay - was super friendly and available if I needed anything. Felt like an old friend from the start :)
Sarah
October 2016
The house was great. Ken was great had the house ready for our arrive, he worked around our schedule.
Esther
September 2016
Ken was a great host. This was the first time we used AirBnB and it was perfect. We were a bit later than we expected but he saw us coming down the road and greeted us at the door. We felt very much at home. I would highly recommend Ken's listing to anyone needing a place to stay in Norfolk.
Aimee
August 2016
We enjoyed our visit to Ken's home and appreciated the several personal amenities that he provided. The neighborhood was as he described and we felt very safe and "at home."
Don
October 2016
Type de logement
Logement entier
---
Type de propriété
---
Capacité d'accueil
4
---
Chambres
2
Norfolk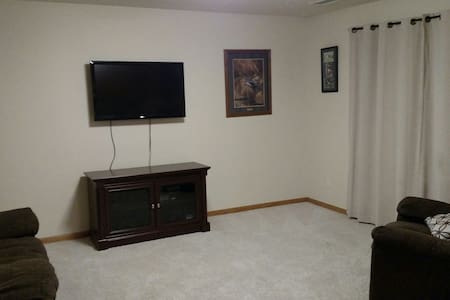 Private room in a modern home. Shared bathroom. Access to whole house including living room, kitchen, and laundry. I want you to feel at home here. Norfolk is great community with everything you need.
The room is great for two people. Queen bed. Television with DirecTV in your room. Guests will have access to the whole house. Full use of kitchen and living area. Feel free to use the laundry. Bathroom is a shared bathroom. Interaction with guests will be as much or as little as you are comfortable. I am gone a lot so may not be at the house while you are there. I am a school teacher so during the school year I am many times tired up until 4pm.
My neighborhood is on two quiet streets with great people. Very low traffic. Great area if you like to walk or run. There is a taxi service in Norfolk. I am also an Uber driver and would be willing to drive you if needed. I have a crib available if needed. I have dogs on the property but not inside.
It was my 1st time to us Airbnb for renting a room. I had a great experience. Ken is really welcoming host. Everything was prepared and room was nice and clean. Would stay there again :)
Liisi
July 2016
Type de logement
Chambre privée
---
Type de propriété
---
Capacité d'accueil
2
---
Chambres
1
Norfolk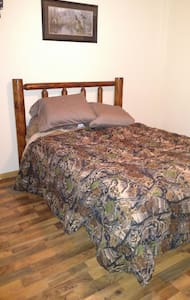 Large room with new queen bed frame and mattress.
The house was build within the last 10 years. Located on the corner of two quiet streets. Guests have full access of the house with the exception of the other bedroom. I am gone often but will interact as much or as little as you like.
I have excellent neighbors in a quiet neighborhood. At this time the other room in the house is occupied by a traveling nurse. This room would be great for another nurse needing an extended stay.
Type de logement
Chambre privée
---
Type de propriété
---
Capacité d'accueil
2
---
Chambres
1
Norfolk
This listing is for our upstairs bedroom, bathroom, sun room and living room. The bed and bath areas are able to be closed off from the rest of the house. The kitchen would be shared with myself and our family. Guests would have full access to the garden, deck, front porch with grill, and farm atmosphere (we can even let you gather the eggs for breakfast!) We will provide breakfast, linens &toiletries. My place is good for couples, solo adventurers, business travelers, and families (with kids).
Kathleen and her husband were exceptionally welcoming, gracious and accommodating. I would gladly stay with them again.
Ross
September 2016
Type de logement
Chambre privée
---
Type de propriété
---
Capacité d'accueil
3
---
Chambres
1
Wausa
Room dayghting is very good.
Type de logement
Logement entier
---
Type de propriété
---
Capacité d'accueil
4
---
Chambres
1
Spalding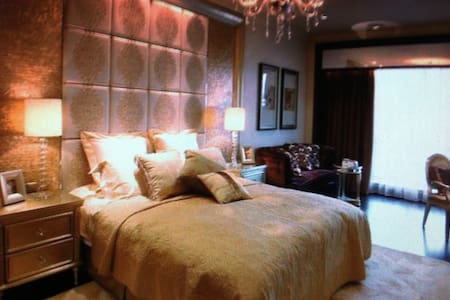 Enjoy all the comforts of home while staying at our newly constructed barn. This spacious guesthouse is the perfect place to slow down and get away from it all. Sleeps 2-6. Includes full kitchen, exercise room, and miles of country roads to explore.
Our space is unusual in that it is so quiet and peaceful. It is a perfect place for a personal retreat or a quiet get away from the city.
I must thank Shelley on this review as it was a stellar experience for our entire family in a time of need. Firstly, the place was immaculate, clean, spacious, and supremely welcoming. It was everything in the pictures (except the snow haha). Though I did not have the chance to personally meet Shelley, I heard from my family how wonderful and gracious she was upon arriving. Without going into further superlatives, it's just a great oasis in farm country Nebraska, great people, and great experience all around. Thank you and hope you have a wonderful time hosting more guests in the future.
Jerome
February 2016
Lovely hosts on a lovely Farm. The Barn apartment exceeded our expectations on arrival and the host continued to be attentive and helpful throughout the duration of the stay. Riding bikes on the country roads was something we all enjoyed and would highly recommend! Laundry onsite was incredibly useful and there is a beautiful patio with a fire pit for relaxing on summer evenings watching the sunset. Absolutely wonderful! Would definitely stay here again!
Allison
August 2015
My family enjoyed staying at the Noble Barn. Bob and Shelley have a beautiful farm. Our stay was relaxing and peaceful. I only wish we would have had more time. My kids loved the tire swing and catching fire flys.
Alecia
June 2016
Shelley and Bob welcomed my family and I personally, had their property beautifully cleaned and ready for our use. I would say that this place is beyond Farm Chic, it is so wonderfully decorated and put together. They had some food and beverages in the fridge, and coffee for the next morning! We truly felt like we had great access to their beautiful property, patio and kindness. I would highly recommend them as a great getaway for families, friends or individuals. Thanks again, Shelley and Bob! ~the Caffrey's
Regina
September 2016
We were headed out to Nebraska for a 90th birthday celebration and were battling whether to stay on the family farms in Lindsey or get a hotel so we had our own space. Airbnb and The Noble Barn House was brought to my attention. I immediately called to see if it was available and THANK GOD it was! This was so AWESOME because we were able to be close to Lindsay and all the family, have our own space, but also have the "staying on the farm" experience. During the booking process I met Shelley, who was an ANGEL right from the start. Once we arrived Shelley was readily available to us and made sure we had everything we needed. The minute their was an opportunity Bob came over to introduce himself and the same of Shelley. They could not have been any nicer. Since we are from California and don't have the beautiful farming landscape where we are at, I thought it would be great to take family portraits while we were staying out at their farm. So I proceeded to find a photographer in town, Pfeifer Photography, to come out and take our photos. Bob and Shelley not only gave their blessing and thought it was a great idea but they also let us use whatever we needed on the property for props. Furthermore, they checked in on us throughout our stay and also gave us our space. They left bikes for us to ride and also had the grill as well as, the fire pit ready to go for us to enjoy. They could not have been anymore gracious and generous. We were thrilled to find their place on Airbnb and are even more excited to return. Thank you for all the goodies you left, for the beautiful home you shared with us and for helping to make unforgettable memories for years to come. God's Blessings on you Always! Michael, April, Joshua, and Jordyn AKA: FAB FOUR
April
August 2016
Shelley and Bob were very welcoming and oriented us around even prior to our arrival. Everything was even better than expected. The guest house adjacent to the Barn was perfect for our family of five - sturdy beds, family area, and we loved just playing in the yard and on the tire swing. Even after just an overnight stay, it felt like we've known Shelley and Bob for a long time. Great to get a bit of extra insight on corn production in this part of the state too!
Lee
July 2016
This was a cozy place for my son and his family. They needed a nice place to relax as a family while visiting over Thanksgiving. It was hard to relax, not because of the location, just the other family obligations. Saturday they were able to really enjoy this quaint little spot. Thank you.
Kim
November 2016
This place is like home away from home. From the moment you arrive you feel very comfortable and at ease, and then you meet Shelley and Bob, and it only gets better. The place is beautiful both inside and out! Everything you need for a relaxing stay is included, Shelly even provided water , bagels, tea and coffee! Sleeping accommodations were amazing as well! If your in the area or plan to be please check in at the Noonan Farm!
Mary
July 2016
Type de logement
Logement entier
---
Type de propriété
---
Capacité d'accueil
6
---
Chambres
2
Humphrey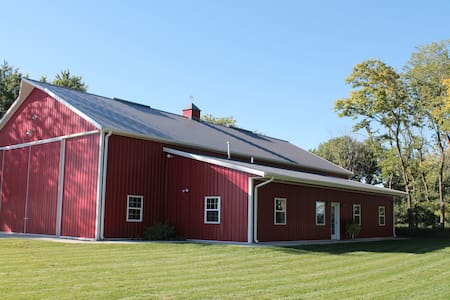 Available for the 2015 Cattlemen's Ball in Lynch, NE, Redbird Ranch. We are located along the golf course and we would provide you the use of our golf cart for the tournament. Breakfast items would be available. Older home, but clean with amenities
House is located along the golf course. We can provide a golf cart. There is room for more than 11 persons if your bring air mattress. Two families can stay in the house. Guests have access to entire house and can use back patio. We can be available by phone if needed; otherwise will not be present.
Great neighbors. Quiet area.
Type de logement
Logement entier
---
Type de propriété
---
Capacité d'accueil
11
---
Chambres
5
O'Neill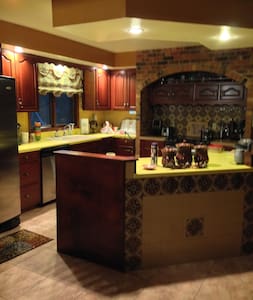 Our cozy and comfortable private basement living area(separate entrance) comes complete with bedroom, living area, and bathroom. There is a flat screen TV, treadmill, and coffee bar! We are located on a peaceful farm with scenic views just 3 miles from Wausa, NE.
Kathleen & her husband were kind enough to wait up even though I arrived a couple hours later than expected. The atmosphere in their home is very welcoming. Also, Kathleen provided a pleasant (though unexpected!) breakfast before I left the following morning. The lower level of their house has been configured for guest usage and includes a private bath, den and rec room. Overall: very clean & comfy. I would definitely stay again if I go through that area. Heads up that this is a rural location. I did not have (AT&T) cell coverage for the last hour or two and that threw a glitch in communicating travel delays or getting extra directions. Also, beware that a few of the nearby streets are unpaved. Watch that your GPS doesn't send you down one. (All the major roads to the house are paved, but a few of the side/cross streets are not.)
Reese
September 2015
I would give Kathleen, her family and her home the highest rating possible - if that's a 5 out of 5, the rating would have to be a 6. Her home is beautiful and welcoming. Its quiet and private. Kathleen and her husband greeted us as we arrived and was ready to make us feel welcome even when my husband and I arrived at different times. The bed was very comfortable which is important when you are away from home. There was a coffee bar stocked with all kinds of coffees and teas. Breakfast was great and included home baked rolls! Need I say more? Kathleen has truly tried to think of everything possible to make our stay comfortable. I wouldn't think of staying anywhere else when in the Wausa vicinity.
Michael
September 2015
Kathy and Curt are the sweetest people! They are so very accommodating. The basement is large and comfortable. We had access to the washer and dryer and since we travel on business most of the time that was a huge plus. Although Kathy has to be at work early she still got up EARLY and made us an amazing breakfast every morning! SO SWEET AND THOUGHTFUL! Their home and gardens are so beautiful and RELAXING. There were snacks in a basket and a keurig coffee maker in the basement...PERFECT....wish we could have stayed longer! We hope we have the opportunity to stay with them again!
Mary
June 2014
Kathy and Curt were absolutely wonderful. We were treated as if we were family. This is a wonderful farm outside of town. They welcomed us with pie & ice cream the night we arrived and great farm breakfast both mornings. Curt welcomed us to join him in the morning moving cows from one pasture to another. It was great fun. The living space is large and comfortable, we enjoyed the shower. They invited us to join them for dinner our second night and we spent a wonderful evening out on the deck afterwards sharing stories and songs, watching the moon come up and the fireflies. We would have stayed for a week if we had time.
Michael
August 2014
Staying with Kathleen and Curt was awesome! They are very gracious and caring people. I had a wonderful breakfast in the morning, and they shared their dinner with me the night before. She even left snacks out for me. Their place was clean and comfortable! I highly recommend them.
Andria
June 2016
Fantastic experience! We are recommending our friends make a small detour when they head west or southwest and stop in with the Hennings. Get off the freeways and experience true Plains hospitality. The driving was great...good roads, less traffic, and 60 mph speed limits....much more relaxing than semi traffic on I-35! Rural Nebraska is truly worth the experience. Their home is on a paved road ...just a few miles off US 81 and easily assessed. What wonderful hosts! We have had lots of great airbnb hosts but Kathleen and her husband are tops! We were treated like old family friends.....homemade apple pie and ice cream when we arrived and home cooked breakfasts each morning. We spent the whole evening visiting! It was so great we decided to come back by for a repeat visit on our way home! The photos are completely accurate & the quarters were very comfortable. They are very private if you wish and were nice and cool when we were there on a warm, humid evening. I am sure they would be toasty in the colder months with the living room fireplace. Kathleen's garden is wonderful and we spent time sitting out in the back in the shade enjoying the warm spring weather. We brought supper home and enjoyed it in the backyard the second day we were there. I also enjoyed walking up and down the road and taking photos of the neighbor's cattle, the birds (swallows, red winged blackbirds, sparrows, etc), cottonwood trees, and the farmyards. Nebraska's rolling hills and farmlands are beautiful. Our stay made a long road trip very enjoyable and relaxing! I would definitely recommend anyone stop for a visit & will return any time we are in the area. Life in the Plains states is more like life used to be....more laid back & down to earth.
Deborah
May 2014
Our stay was better than advertised. Kathleen and her family were so accommodating made our stay a delight. We would definitely stay again when come this way and would recommend to everyone else.
Kirk
July 2016
My mother and I returned to Cozy Acres again this summer on our way from Kansas to Minnesota. Curt and Kathleen live in the most beautiful area of the whole trip - in the rolling hills between Norfolk and Yankton. They have recently renovated their guest living quarters. It was perfect in every way, from an incredibly comfortable bed, adjacent private restroom, and inviting sunroom/sitting area to the beautiful garden area just outside the door. We were delighted to meet sweet little Lola! After our long drive, we were treated to hot apple crisp (homegrown apples) and ice cream, and breakfast the next morning was supurb. I can't say enough good things about Curt and Kathleen. They are so easy to visit with and they made sure we had everything we needed. It was more like visiting old friends rather than just having a place to stay for the night. They truly have the gift of genuine Christian hospitality. We will be back!
Nita Kay
August 2016
Type de logement
Chambre privée
---
Type de propriété
---
Capacité d'accueil
3
---
Chambres
1
Wausa