Two story Spanish style built in 1925 is warm and comfy. On a half acre corner one block from the bay (great sunsets) on border Dunedin and Clearwater in an excellent, very quiet neighborhood. Salt water pool and 10 x 12 cabana, 2 bikes to ride & share. You have full use of all common areas including the kit., living room and dining room, pool, cabana and patio. Wi-Fi & cable TV in ea. bedrm. Two minutes to old town Dunedin, 5 minutes to downtown Clearwater. Bathrm serves 2 guest bedrms.
I have two guest rooms, each has a separate Airbnb listing and calendar. See the photos here for info on the other room. We are just finishing a six month complete interior renovation of the home. All new beds in the guest bedrooms, new individual AC units in each room, all new paint, bedding, linens etc. The original heart of pine floors have all been redone, new rear deck etc. Still to be done is new driveway, tile floor in Florida room, some added landscaping plus exterior painting.
This is a unique home built in 1925 by one of the wealthy original area families. The neighborhood is very well kept and has many older homes from the same era and is super quiet.
Dane war ein wunderbarer Host, er hat das beste getan um uns zu helfen, auch wenn er noch nicht lange in Clearwater wohnt und sich selbst nicht auskennt.
Lisa
2016-12-16T00:00:00Z
Renting this room on Airbnb was perfect for us. Dane was a perfect host. The area was quaint and awesome. Dane had bikes for us to use to get around town, without having to drive. The bed was very comfortable and decorated very nice. The house has a lot of character. It was too cool to use the pool, but I took some time to enjoy the cabana. Very relaxing and would definitely stay there again.
Tammy
2016-11-15T00:00:00Z
Dane is a great host. His place was nice, clean, & comfortable. I recommend giving Dane a visit & he'll make you feel at home. Thanks a lot, Dane.
Scott
2016-10-08T00:00:00Z
I moved out of a motel in downtown Clearwater - noisy road and uninteresting surroundings - and went to Dane's for 3 nights. What a contrast! An interesting old building in a quiet residential area only minutes from the ocean or the historic centre of downtown Dunedin. Dane is an outstanding host - nothing is too much trouble for him and he goes to exceptional lengths to make his guests welcome. The guest bedroom and bathroom were spotlessly clean and everything was as advertised, plus the free loan of bikes, I twice borrowed one and cycled on the glorious Pinellas Trail which is only a few minutes away. I thoroughly enjoyed my stay and 'shooting the breeze' with Dane. I whole heartedly recommend his BnB and if I were ever back in the area would definitely stay there again. Thank you for a great stay, Dane. You are definitely worth 5 STARS!!
john
2016-11-07T00:00:00Z
Our host and accommodations were very nice. Since we wanted to enjoy the beach most of our short visit we didnt spend too much time at the house, but if we had questions or needs Dane was right there to help. It was a short car ride to most of the places we wanted to go. We also utilized the bikes Dane provided and had a wonderful time exploring on two wheels. There is a bike trail just down the street which goes for miles.
Deb
2016-12-18T00:00:00Z
This place is very nice and comfortable. It is a really nice house, witch is new renovated. The garden with the huge oak tree is stunning. We enjoyed our evenings in the garden. Dane is really really handsome, helpful and very comunicative. We defintly would recommand Dane and we hope to join this place again.
René
2016-11-28T00:00:00Z
Would stay again was a great experience .
Nina
2017-01-16T00:00:00Z
Dane ist ein sehr netter Gastgeber- er ist sehr entspannt und steht einem bei allen Fragen zur Seite. Sein Haus entspricht exakt den Fotos. Unser Zimmer war sauber und gepflegt. Das Bad haben wir mit den Zimmernachbarn geteilt, aber das war kein Problem. Wir konnten uns kostenlos zwei Fahrräder leihen. Da es eine Fahrrad Straße gibt, ist man sehr mobil. Sehr zu empfehlen ist ein Besuch im Restaurant Bon Appetit direkt am Hafen oder eine Fahrt zum Strand von Honeymoon Island. Danke für alles Dane!!! Wir können dich nur weiter empfehlen!!!
Vanessa
2017-04-09T00:00:00Z
Type de logement
Chambre privée
---
Type de propriété
Maison
---
Capacité d'accueil
2
---
Chambres
Clearwater, Floride, États-Unis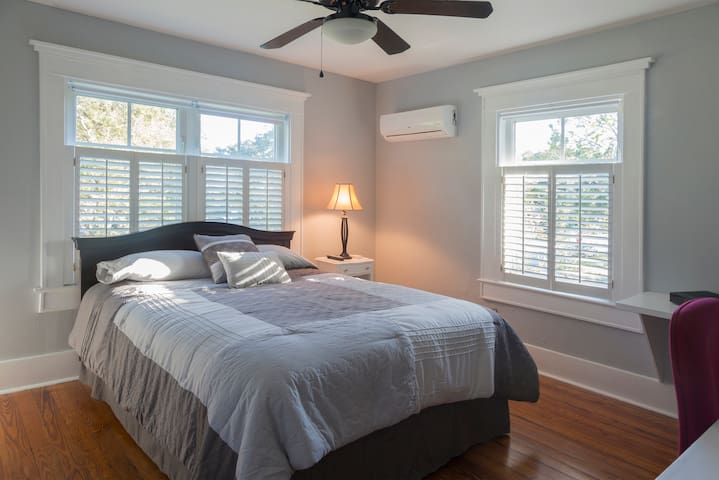 Staying with Jordan was awesome !!! He was very kind and very helpful suggesting only the best places to visit !!! Would definitely stay with him again in the future :)
Jessica
2016-03-05T00:00:00Z
We really enjoyed our stay at Jordan's in Dunedin. The room was comfortable and clean. Jordan was very accommodating and helpful. We loved the tour of the area and the use of his bikes. We spent lots of time biking to Tarpon Springs, Honeymoon Island, downtown Dunedin and the Pinellas bike trail. It was fun to bike around Hammock Park also. We were able to do lots of things without the need of a car. Thank you Jordan
Maureen
2016-04-06T00:00:00Z
I stayed here for a little over a week with my girlfriend Michele and League of Good Dogs (Founder and Dunedin Charter Member, DB Cooper). Our host Jordan is very likeable, attentive and responsive. Any suggestions to make things comfortable or special requests were immediately met and granted. He was very considerate even bringing us milk and granola and setting up the space to liking.  If you need anything at all, I'm sure Jordan will be pleased to accommodate you. His description about himself was spot on. He is very easy going, flexible, and rolls with the circumstances.  Jordan is a great host. The room offers a nice little respite and great value for the amenities provided. It is nicely appointed and spacious. The neighbor next door is nice and friendly and even brought us salad. This place is great for pets with the enclosed private yard and Honey Moon Island Dog Beach nearby. Everything is right here. The location is prime-right off the Pinellas Trail, within walking distance to many restaurants and the beach. The favorite part of the stay for Michele was the daily trail runs with the dog in expansive Hammond Park Preserve located less than ½ block away.  So much to see and do. During our stay here there was a Scottish Festival and Art Festival all within a short walk. Wish we had more time to explore and see all Dunedin has to offer.
Shamus & DB Cooper
2015-11-15T00:00:00Z
This place is very beautifully equipped with so many lovable details. Jordan was an excellent host - helpful and mindful and very uncomplicated. Dunedin itself is very charming, and the short distances to beautiful beaches were an extra treat. Jordan provides all kinds of useful information, advice and maps to his guests. We definitely want to come back for a bit longer.
Andreas
2017-01-05T00:00:00Z
Everything about our stay at Jordan's was incredible! He and Colleen were excellent hosts and happy to answer questions and help with anything we need. This accommodation offered everything and more than a standard hotel room. He had a little kitchenette set up with a keurig, cups, plates, and snacks. There was even chocolate and wine as a welcome gift! The location was awesome! A quick bike ride (Jordan has bikes you can borrow) into downtown Dunedin which has lots to do and see. All of the personal touches and above-and-beyond hospitality make this place a wonderful vacation home!
Kelsey
2017-04-09T00:00:00Z
Jordon's place is in a great location, your near beaches, breweries, restaurants etc. They also provide oatmeal/coffee/keruig in said home. Loved it! Would definitely stay here again.
Dot
2017-03-09T00:00:00Z
We really loved staying here. The Murphy bed was super cool and we had a great nights sleep. Jordan gave us tons of detailed suggestions with directions around the area and we had a rest night out because of it! We highly recommend this great little place.
Val and Justin
2017-02-22T00:00:00Z
Jordan was such a nice and helpful host! He was very flexible on check in as our plans changed. He greeted us warmly and showed us some tips on local beaches and things to do. The place is super cute. We loved sitting out in the backyard area under the shade of the tree. The decor is really cute and beach inspired and the apartment is well appointed with a refrigerator, microwave, and coffee maker. We especially appreciated the beach amenities - towels, chairs, umbrella, cooler, etc. as nobody wants to travel with all that stuff. The location is great - just a quick 5 minute drive to downtown Dunedin and right near a really cool park - Hammock Park. I think it would be especially ideal if you brought or rented bikes because it's just a couple blocks from the Pinellas trail.
Nicole
2017-01-21T00:00:00Z
Type de logement
Logement entier
---
Type de propriété
Appartement
---
Capacité d'accueil
2
---
Chambres
Dunedin, Floride, États-Unis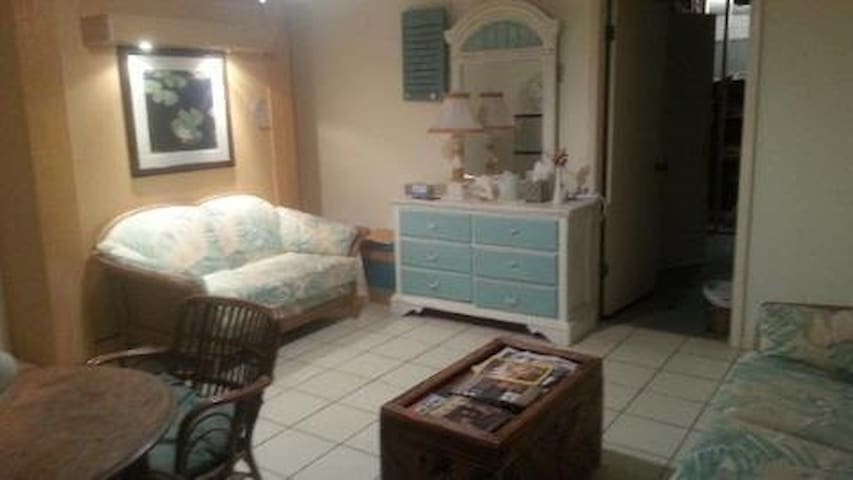 Type de logement
Logement entier
---
Type de propriété
Appartement en résidence
---
Capacité d'accueil
2
---
Chambres
Redington Beach, Floride, États-Unis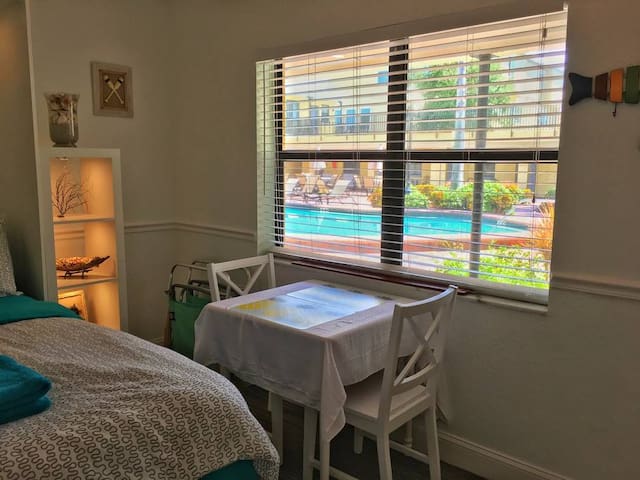 4 Personen, 2 auf ein Upgrade Schläfer und 2 Kingsize-Bett. Paces: 120 bis zum Golf, 10 an private 5 Einheit Pool, 20 Haltestelle nach Clearwater und St. Pete Beach Trolley. Spaziergang zu den Restaurants, Geschäften und Bars. Inklusive WLAN, DirecTV Jetzt, W & D, voll ausgestattete Küche und einen Parkplatz vor der Tür.
Das im Mai 2013 bringt unser Wochenende allen Komfort des modernen Lebens zum Strand. Techies das Apple TV, Amazon Feuer TV, (SENSITIVE CONTENTS HIDDEN)Cast, und das schnelle Internet zu genießen, während die für Erholungssuchende auf den wasserdichten Stuhl nach einem Ausflug an den Strand oder Pool entspannen, während ein tropisches Getränk zu genießen! Verbesserte Matratzen im Schlafzimmer und Schlafsofa wird Ihre Ruhe gewährleisten.
Sie können Spaziergänge in den nahe gelegenen Restaurants, Bars, Geschäfte nehmen und Strand natürlich. Stehen Sie auf und gehen zu Cafe de Paris über den Strand und dann am Strand entspannen und ein erfrischendes Bad im Pool nehmen. Gehen Sie zurück zum Strand für den Nachmittag und nehmen dann einen Spaziergang zum Guppy für ein Abendessen bei Sonnenuntergang. Sie müssen nicht in Ihrem Auto, es sei denn Sie wollen. Tolle Nachbarschaft zum Wandern, Laufen und Fahrrad fahren. Nicht viel Verkehr, so sehr kinderfreundlich.
Really great apartment. The beach was so close and so lovely and unspoilt. The local food was great and the trolley to clearwater was easy too. The place was so well equipped with everything we could possibly need and the neighbours were friendly and helpful too. The pool was really close and easy to use too. Such a good place for a beach break.
Gillian
2016-10-29T00:00:00Z
This place is simply gorgeous. Super clean, perfectly equipped for every need and ideally located. It was our first AirBnB experience and Justin set the bar pretty high. There is nothing we didn't like about this place - it was simply perfect for us and we hope to come back someday. We can surely recommend this place.
Elena
2015-01-31T00:00:00Z
We had an absolutely wondeful time at Justin's place. The condo is perfect for two, with everything you could need for exploring, and so comfortable inside. The hosts have thought of everything - chargers for your electronics, spare toiletries, sunscreen etc. The kitchen was very well-equiped and clean, with plenty of dishwasher detergent, spices, oil etc. The living area was very relaxing, with plenty of space to lounge around. Bathroom was spacious with lots of extras and a nice shower to get the sand off from the beach! Lots of storage space in the bedroom and comfy bed, sheets and very quiet. There is everything you need for the beach and more. The whole condo is very quiet, and really well-decorated and relaxing. The hosts have thought of everything and even left some flowers and wine. Indian Rocks Beach is a great place to stay as well. Very quiet, with some good places to eat. The beach is lovely and fun for swimming and walking. We didn't rent a car - just used the beach trolley for trips to Clearwater and beyond. Just down the street is a place to rent bikes and kayaks too. Great experience and a wonderful place to stay for Christmas. Would absolutely recommend.
Margaret
2014-12-27T00:00:00Z
What a great place! This house is in a wonderful location, very comfortable, and has everything you need. Would definitely stay again next time I'm in town!
Steve
2014-09-22T00:00:00Z
Myself, my sister and my brother spent 11 wonderful days at Justin and Lisa's condo. All I can say is wow! It was fabulous. The location is perfect as it is just a short walk to the beach, restaurants and the beautiful homes of Belair. You can cook at home or go out to eat, both were easy and convenient. On the warmer days the margarita maker helped to cool us down. The condo offers everything that you would have at your home, and then some. The beds were very comfortable, which made it easier to sleep in a strange environment. We really appreciated the bottle of wine, and pizza when we arrived. Justin made a point of letting us know he was just a phonecall away and that was comforting. I would recommend this condo to anyone looking to stay in Indian Rocks Beach. We enjoyed our stay very much>
Rose
2014-01-23T00:00:00Z
All fungerade perfekt! Ett otroligt rent och fint boende. Det kändes som hemma direkt. Fullt utrustat med allt man behövde. Nära till den otroligt fina stranden. En flaska gott vin mötte oss när vi kom:)
Gudrun
2016-01-02T00:00:00Z
Justin was a perfect host. He was available to us the entire trip. The welcome bottle of wine and information sheet were pleasant surprises! The condo is exactly as advertised. It is spotless and well equipped. It's also just steps to the beach and beautiful sunsets. This condo has everything you need for a quiet, beach vacation yet it's close to great nightlife if you are in the mood !
Alicia
2016-03-11T00:00:00Z
We stayed at Justin's and Lisa's place for one week with our little one year old daughter. The place is cosy and a perfect stay for a little family, perfectly equipped with everything you might need for a stay at the beach. The place is super modern and clean and just a jump away from the beach and some nice little restaurants and breakfast places. We met Lisa at our arrival, she is superfriendly and helpful, she even thought of making the place childfriendly and we enjoyed the welcome wine. We had a problem and Justin and Lisa were absolutely understanding. Thank you for a great Florida experience!!
Katharina
2014-02-04T00:00:00Z
Type de logement
Logement entier
---
Type de propriété
Appartement
---
Capacité d'accueil
4
---
Chambres
Indian Rocks Beach, Floride, États-Unis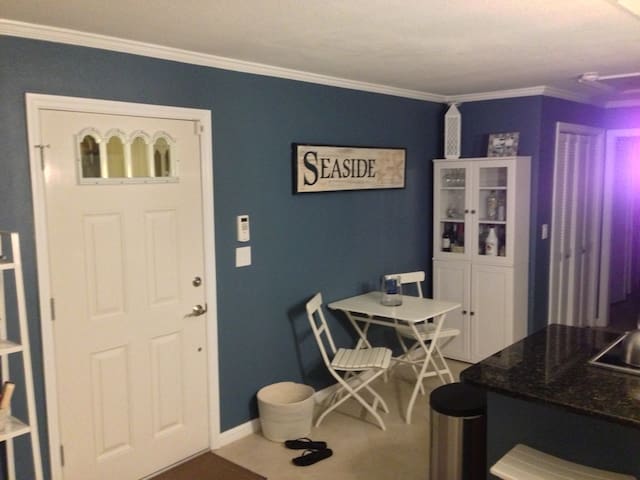 Beachside apartment in sunny Madeira Beach. Walking distance to John's Pass and many other shopping / dinning options. Once your day is done, enjoy your sleep on the queen sized bed. A pull-out sofa in the living room can act as a second bed.
This recently updated apartment boasts a bedroom with a plush queen sized bed and a sofa sleeper in the living room. A full kitchen and dining room make your stay more comfortable, but the beach outside your door makes it fab. This is one of four rooms that are available. Rent all four units for a family and/or friend get-away.
Madeira Beach is a little piece of heaven on the Gulf of Mexico. John's Pass is approximately 1/2 mile South of Beach Chill Inn, which offers dolphin tours, dining, shopping, jet-ski rental, fishing, and much more. We highly recommend the lobster grilled cheese from the Mad Beach Fish House, and you cannot go wrong with anything at the Candy Kitchen. (Just make sure to get there early during prime season. The line has been known to extend for blocks.)
Hote trés agréable, par contre endroit horrible, bord d'autoroute !! Petit mobil home je déconseille.
Claire et Stéphane
2015-02-13T00:00:00Z
Le condo était bien situé, à environ 200 pi. de la plage. La cuisine comportait un poêle et un grand frigidaire. Dans le salon, il y avait une grande télévision à écran plat. Le WiFi fonctionnait très bien. L'appartement à été bien nettoyé à chaque semaine. Le seul point négatif fut le bruit provenant de la rue.
Real
2015-02-08T00:00:00Z
Super séjour endroit très sympa typiquement américain accès direct à la plage un régal ! ne pas manquer les petits déjeuners chez waffle s .
Christine
2014-02-27T00:00:00Z
Right on the beach!! So fun!
Paula
2017-01-25T00:00:00Z
Had a great time at Beach Chill Inn. Apartment was cute - just the right size for the two of us plus our black lab. Just a few steps and you are on the beach plus just a short walk to John's Pass. It was great having a kitchen to cook in and full sized fridge for all of our refreshments.
jennifer
2016-07-09T00:00:00Z
The location was very good, steps from the beach and John's Pass. Great room with all you need for your stay. Would stay there again.
Agustin
2014-03-13T00:00:00Z
This was our 2nd time staying here. It didn't go as smoothly as the first time. Our room wasn't ready for us when we arrived. Eventually it worked out. The room is great. Lots of space. Perfect location. Right on the Beach & parking is included. But the mattress is not plush....
Alicia
2015-04-28T00:00:00Z
Very convenient to walk out to the beach. Cute 1 bedroom. Had the basics for the stay. Overall met our needs and would stay here again.
Shirley
2014-12-13T00:00:00Z
Type de logement
Logement entier
---
Type de propriété
Appartement
---
Capacité d'accueil
4
---
Chambres
Madeira Beach, Floride, États-Unis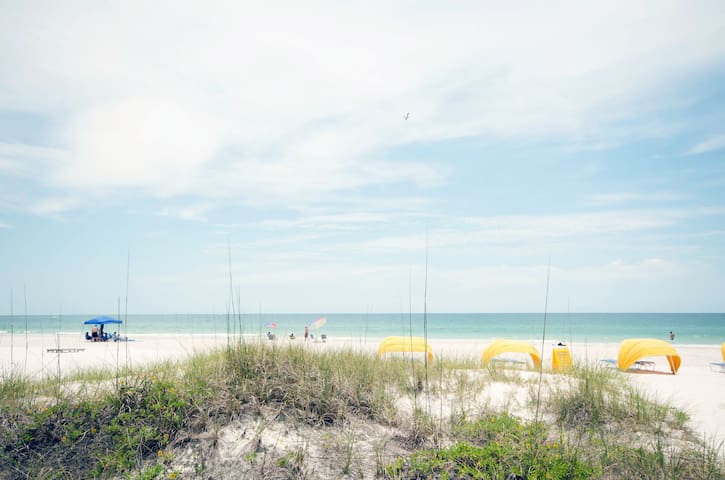 Morgan Estates im Crystal Palms Beach Resort begrüßt Sie in unserer schönen Insel Gemeinde. Genießen Sie den beheizten Außenpool und einen Whirlpool umgeben von üppigen tropischen Garten. Die 915 sq. Ft. Einheit Meerblick mit Ihrem eigenen Balkon, die Ihnen einen Blick auf das Meer mit Stühlen zum Entspannen gibt. Unser geräumiges 2 Schlafzimmer, 2 Badezimmer Meerblick Wohnung verfügt über eine voll ausgestattete Küche und ist nur knapp 5 Minuten zu Fuß zu den weißen Sandstränden, große Wassersportmöglichkeiten und einzigartige Restaurants.
Meerblick Wohnung mit einem kurzen Spaziergang (über die Straße) zu einem der Top-Strände in den Vereinigten Staaten nach Tripadvisor. 2 Schlafzimmer mit eigenem Bad und einer voll ausgestatteten Küche werden Sie sich wie Sie zu Hause sind, aber immer noch im Urlaub. Genießen Sie den beheizten Außenpool und einen Whirlpool mit Stühlen Faulenzen etwas Sonne zu tanken. Besorgen Sie sich die Liegestühle und Sonnenschirm und an den Strand und liegen auf dem weißen Sandstrand oder ein erfrischendes Bad im türkisfarbenen Wasser.
Treasure Isle Boat Rentals 0,4 Meilen Johns Pass und Dorfboardwalk 0,9 Meilen Treasure Island Golf Tennis Recreation Center 1,1 Meilen Walter Fuller Complex 2,2 Meilen St. Pete Beach Theater 2,7 Meilen Preserve Boca Ciega Bay Aquatic 4,2 Meilen Dolphin Landings Charter Boat Center 4,2 Meilen Morean Arts Center für Clay 6,9 Meilen Tropicana Field 7,4 Meilen Boyd Hill Nature Preserve 8,4 Meilen Die Streitkräfte Militärmuseum 8,4 Meilen Florida International Museum 8,5 Meilen Chihuly Sammlung 8,7 Meilen Die Dali Museum 8,8 Meilen The Pier Aquarium 9,3 Meilen Feather Sound Country Club 10,9 Meilen Derby Lane 11 Meilen Fort Desoto State Park 11,1 Meilen
Type de logement
Logement entier
---
Type de propriété
Appartement en résidence
---
Capacité d'accueil
6
---
Chambres
Treasure Island, Floride, États-Unis
Ceci est une chambre privée et salle de bains séparée de la maison principale. L'entrée est semi-privée avec accès au code de la porte (pas de clés nécessaires). Il y a un mini-réfrigérateur, d'une unité de AC personnelle, WiFi, et des serviettes propres. Gulfport est proche de la plage de Treasure Island, le centre-ville de St Pete, ainsi que des restaurants. En raison de la vie privée et l'emplacement, ma place est bon pour les couples, les aventuriers en solo, et les voyageurs d'affaires.
Salle de bain privée, chambre privée - l'espace est un garage transformé en une suite qui a également sa propre unité de AC personnelle. L'entrée est semi-privé via un accès de code clé et il y a un grand parking dans la cour.
Il est Gulfport - moins de 5 minutes de Treasure Island Beach à l'Ouest et Downtown St. Pete à l'Est. Si vous aimez la scène locale, le centre-ville de Gulfport a une vie de bonne nuit et bonne nourriture.
chambre agréable, hôte à l'écoute même si peu présent
sophie
2017-02-05T00:00:00Z
The room was just as described and was clean, neat and comfortable. Would definitely recommend to anyone staying in the area and would stay there again.
Lisa
2016-11-06T00:00:00Z
My stay was great, the room was clean and spacious, with private bathroom. I had all the necessary stuff for my night stay. I like a lot the flexibility having a pass code to get in and out at anytime. Parking is available in the back yard and he has a lovely dog, super friendly and beautiful. I didn't get to meet Kurt in person but I guess next time I will! I definitely will be back to stay at Kurt place.
Angy & Peter
2016-07-30T00:00:00Z
They are very accommodating and enjoyable to be with. Slept very well in comfortable headquarters. Barbara
Barbara
2017-03-20T00:00:00Z
The picture was accurate. The room was amazing. I loved the dog, he was precious. All he wanted was cuddles and kisses. I made a new friend who made me feel incredibly welcome and introduced me to some new places in St.Pete. His roommate is very nice and funny. I would suggest this place
Catherine
2016-08-21T00:00:00Z
The room was rather clean. Check-in was easy via pin code. His roommate was really friendly but had a dog. The dog was adorable still if you're not a dog person you should be aware of that. We did not meet Kurt in person, but communication via Airbnb was totally okay.
Katharina
2016-07-28T00:00:00Z
The host canceled this reservation the day before arrival. This is an automated posting.
John
2016-12-17T00:00:00Z
Easy
Boyd Ray
2016-11-10T00:00:00Z
Type de logement
Chambre privée
---
Type de propriété
Maison
---
Capacité d'accueil
2
---
Chambres
Gulfport, Floride, États-Unis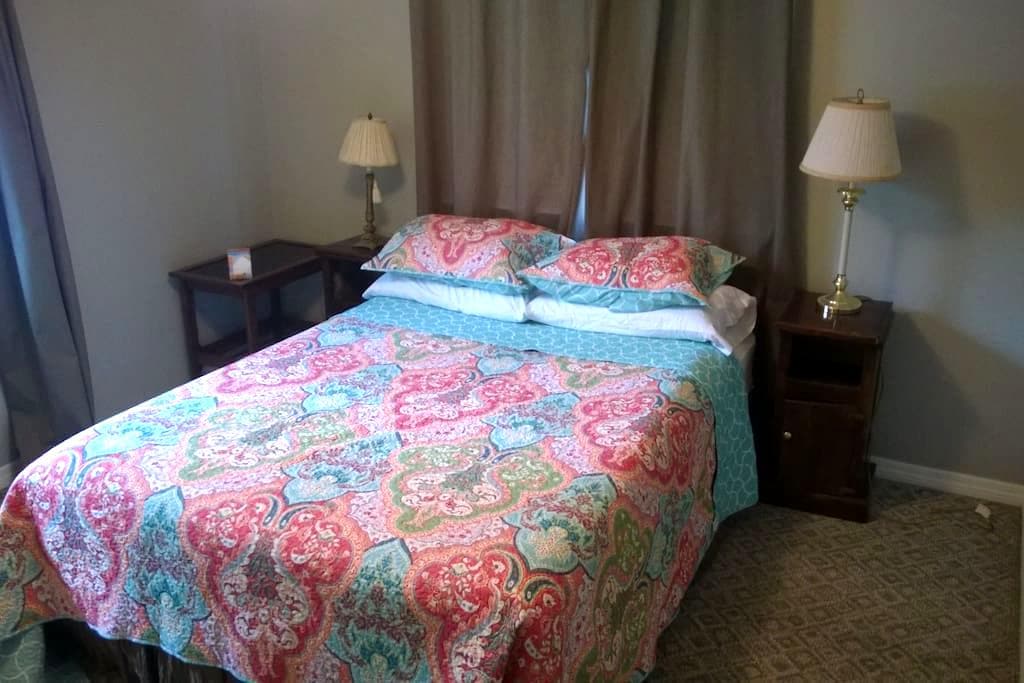 International Guest House avec une vague de couleurs hispaniques avec des plans pour continuer à faire de la maison accueillante, accueillante et durable ... Nous avons des kayaks, des vélos et des cannes à pêche pour une utilisation .... Chambres privées à louer
Nous avons un espace coloré que je dirais est mexicain à thème. Nous avons également des plans pour mais nous aimerions le rendre plus international. Mon espoir est chaque invité va ajouter un peu de là rendre la maison plus verte et durable, donc si vous avez une expérience avec ce que nous aimerions l'aide.
Notre maison est à 4 pâtés de maisons de Tampa Bay et Lassing Park, qui a une belle petite plage. De plus, lorsque la marée se retire, vous pouvez marcher une bonne distance dans l'eau. Notre quartier est très artsy et excentrique. Un grand nombre de nos voisins ont des poulets et des jardins et chaque maison est unique en son genre. Près de Musée Dali, University of South Floride- Saint-Pétersbourg, Boyd Hill Nature Preserve, Centre-ville de Saint-Pétersbourg
Nice place to stay, great people and the best, the house was so close to dowtown! I'll definitely come back for summer!
Carolina
2016-02-01T00:00:00Z
It was as advertised. Ok neighborhood of working class. Families
Ben
2014-08-18T00:00:00Z
Absolutely amazing stay again. Chris has created a unique international place. Highly recommendable.
Rene
2015-10-06T00:00:00Z
An magical place full of nice and interesting people. If you want to experience US, get to know Florida or learn English this is the best place to stay. Chris and Blanca are very friendly and helpful. The location is very convenient very close to supermarkets, downtown, university library, beach, tennis, soccer, basketball courts and lots of nature parks. The house is clean, spacious, the patio is nice there is an small community garden. I stayed 3 months doing market research and relaxing.
Anibal
2014-12-13T00:00:00Z
I came to St. Petersburg for a new job and Chris and his wife were amazing hosts. Felt like family right away in the sense that if you want total privacy that's ok, but if you want to say hi and have a chat it feels always welcomed. The house itself is exactly like the pictures and it is bright with lots of natural light and very colorful. This being my first experience with airbnb it exceeded my expectations and I don't think I will ever consider the hotel setup every again in my future travels!!
Luisa
2014-07-26T00:00:00Z
Great host, made feel at home.
Pearce
2015-05-07T00:00:00Z
Chris was a good and accommodating host whenever i had any questions. The location of the property is about a 30 minute walk away from the downtown (but only 20 mins away from the dali museum!) but there are bus stops very close to the house. The room i stayed in was well laid out and made it easy to relax after a long day of exploring st.pete:)
Vera
2016-04-14T00:00:00Z
Very nice place and cool people. Plan to stay longer than you expect. The place is awesome !
Benoit
2014-06-11T00:00:00Z
Type de logement
Chambre privée
---
Type de propriété
Habitation troglodyte
---
Capacité d'accueil
1
---
Chambres
St Petersburg, Floride, États-Unis
My cool and comfortable 3 bed/ 2 bath home is conveniently located 15 minutes from the Tampa airport and downtown. I have two bedrooms that each sleep two people with a shared bath between them. Swimming pool with screened lanai are included!
Accueil chaleureux,ce fût un plaisir de passer une nuit chez Jan
Michel
2017-02-27T00:00:00Z
Jan & James's place was perfect, super clean, very nice location, bed was super comfy and they're super helpful with instructions and everything. Was such a nice place for a very good price. We would love to come back. We're thankful with them!
Yisse
2017-03-18T00:00:00Z
Great and comfortable stay! Thank you!
Ana
2017-03-04T00:00:00Z
Makkelijk te bekijken en ruimen. Toegangkelijk huis
Erik
2017-03-26T00:00:00Z
She was very welcoming. She let us park our car for few more days.
Nujhat Nashia
2016-08-19T00:00:00Z
They were really accommodating and flexible. I accidentally booked the wrong dates and they were really courteous about it. The bed is so big and comfy. It was a lovely house.
David
2016-09-15T00:00:00Z
Great location, comfortable room, friendly host!
Maggi
2016-09-29T00:00:00Z
A room was not clean at all. Carpet and bed was full of hair. Dirty underwear on the floor. Swimming pool too dirty to use. I know that the price is very affordable, but we can expect that at least the room is vaccumed before.
Dominik
2017-04-04T00:00:00Z
Type de logement
Chambre privée
---
Type de propriété
Maison
---
Capacité d'accueil
2
---
Chambres
Tampa, Floride, États-Unis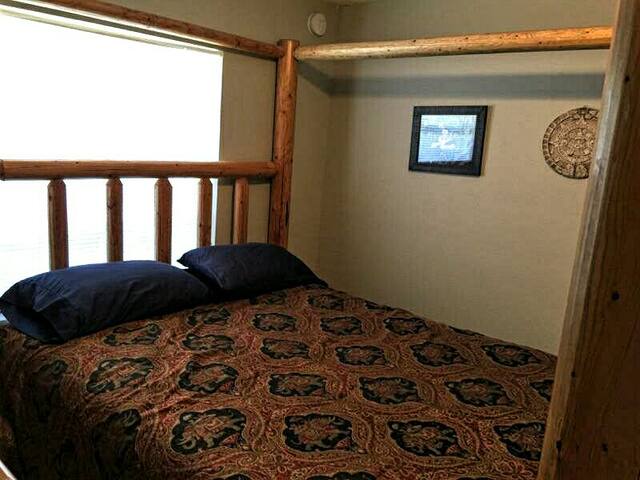 Bayshore Yacht a Tennis Club se nachází na zábavnou uvnitř pobřežních cestách v Indian Shores Fl. Pozorovat delfíny a kapustňáků ze soukromého 24' balkon. Gulf pláže jsou jen pár kroků! Vyhřívaný bazén, lázně, sauny, tenisové kurty, cvičné putting greeny, grily a dokovací zařízení jsou tu jen pro vaši dovolenou potěšení. min 7 nocí kol nutné. Nově zařízený včetně obývacího pokoje nábytek, postele a televize. Žulové pulty v plně vybavené kuchyni.
Bayshore se nachází přímo přes ulici od krásné pláže zálivu. Tento klidný byt má krásný výhled na uvnitř-pobřežní vodní cesty. Nový majitel 2015. Nové zařízení včetně kuchyňského vybavení a televizory. Jen aby vaše plavky a opalovací krém. Plážová lehátka a ručníky jsou v ceně.
Restaurace v docházkové vzdálenosti.
Excellent place. Enjoyed very much. Thank you.
Leonid
2016-06-16T00:00:00Z
We stayed at betty's lovely condo for the month of February. It was bright,very clean, and tastefully decorated with newer furnishings. We enjoyed sitting on the deck and watching the boats and dolphins go by! The location is ideal, with just a short walk to the beach and several restaurants. Betty and Brian were the perfect hosts.....answering any questions in a timely manner, and making sure that our stay was a pleasant one. we would definitely rent here again!
lorrie
2017-03-02T00:00:00Z
The hosts were very friendly and attentive. The location was great, right across the street front the beach. The beach had great shelling and the water was clear and warm. Centrally located to everything with a laid back atmosphere. The pool and Jacuzzi were well cared for and never too crowded with a nice water view. Nice view of the water way off the balcony. Fun to watch the boats and the dolphins go by. Mini golf in walking distance. Kitchen had everything we needed. Overall great trip!
Lisa
2016-07-28T00:00:00Z
This condo is AWESOME! Excellent location in the building (end unit next to staircase), fantastic view, great fishing, heated pool, short walk to the beach! This condo is fully equipped and beautifully decorated! We felt right at home.
Summer
2017-01-01T00:00:00Z
Type de logement
Logement entier
---
Type de propriété
Appartement
---
Capacité d'accueil
4
---
Chambres
Indian Shores, Floride, États-Unis
Private one-bedroom apartment in home on quiet street one block from Sunset Beach in Historic Tarpon Springs. Popular with kite boarders, kayakers, boaters, cyclists, or those who just love to relax at the beach.
The one-bedroom apartment is located in the lower level of a two story home with a private entrance facing the park-like backyard featuring a charcoal grill, fire bowl for cool evenings or roasting marshmallows, and an outdoor covered dining area. Dedicated double-deep parking space for car(s) PLUS an RV or Boat. The apartment has one large bedroom with a deluxe memory foam Queen sized bed with luxury linens. There is a Queen size sleeper sofa in the living room. While the apartment technically sleeps 4, it would be a cozy fit for 4 adults for a long term stay. The kitchen has full sized refrigerator & stove, microwave, blender, toaster, coffee maker, dishes, pots & pans. The bathroom includes tub/shower combo, luxury towels, hair dryer, washer & dryer, iron & ironing board. Beach towels, beach bag, cooler, and beach chairs can be found in the walk in closet.
Apartment is located: 1 block from the entrance to Sunset Beach park with its boat launch and palm tree studded beach. Sunset Beach is a local favorite with kite boarders, sailors, and fishermen. 1 mile from Howard Park with its beautiful beach, picnic sites, kayak trail through mangroves, and walking trails. A quick 3 mile drive/ride to the Pinellas Trail (over 50 miles of paved cycling/walking trails covering the whole county). Bicycle rentals are avaiable at Neptune Cyclery in Downtown Tarpon Springs on the trail. 3 miles from the Historic Downtown Antique District with charming shops and restaurants, St Nicholas Greek Orthodox Cathedral, St Michael's Shrine, Spring Bayou (location of the Annual Epiphany Cross Dive on January 6th and picturesque Victorian homes ringing the bayou). A 5 minute drive to the Sponge Docks Historic District (a fishing village established in the 1880's predominately by Greek families from the Dodecanese Islands) -- great Greek food and seafood options at the numerous restaurants plus lots of quaint shops. A 5 minute drive to the golf courses of Innisbrook Resort, home of the PGA Valspar Tournament. A 20 minute drive will find you in the funky and fun Dunedin foodie district with gourmet dining and craft breweries. 20 minutes to Honeymoon Island and the ferry to Caladesi Island voted consistently as one of the top 10 beaches in the US. 30 minutes to Clearwater Beach (if it's Saturday or Sunday during the season, plan on lots of traffic and 45 minutes). 45 minutes to downtown St Petersburg. 45 minutes to Busch Gardens in Tampa. 90 minutes to Disney, 2 hours to Universal Studios & Sea World.
We had a lovely stay in Rhondis beautiful apartment. Everything we needed and more was awailable for us. It was really made to enjoy and relax! Rhondi was quick to respond and help us if we needed it.Thanks for hosting us :)
Anne
2016-02-14T00:00:00Z
We enjoyed our stay with Rondi. The communication was very clear and fast. Rondi greeted us when we arrived warmly and showed us the apartment. We had everything we needed, from cookware to fully equipped bathroom and also beach equipement. Rondi shared with us couple of tips what to visit while in Tarpon Springs. The apartment is set up very modern. It is specious and has great garden entrance. Also you can quickly reach all the good spots in Tarpon Springs. We wish we would have stayed longer.
David
2016-05-04T00:00:00Z
Rondi was a perfect host; she greeted us upon our arrival and made herself available throughout our stay. Her suggestions for sights and dining were spot on which helped make our trip memorable. The apartment was tastefully decorated and had everything we needed to feel like we were at home. We would definitely stay here again if our travels bring us back to the area.
Allison
2016-09-17T00:00:00Z
The house is exactly how it is shown in the picture. Very quaint and perfect for a weekend getaway. We did not see the owners but we were provided with everything we needed.
Jessica
2016-11-20T00:00:00Z
Our stay with Rondi was our first Airbnb experience and will have us coming back for more. She was a great Host and super friendly. We were traveling with our 3 and 4 year old and she was great with them. The kids loved her and her "big puppy." Taffy was also very kid friendly and the girls had fun giving her treats! We loved being able to grill right outside of the apartment and did NOT need for anything while preparing our meals. The decor is adorably beachy which was an awesome complement to our beach week. It really did feel like a home away from home and next time we find ourselves in the area we will book here again! A+
Mindy
2016-09-23T00:00:00Z
We love staying here very safe streets going to this house we went walking at night on the sidewalk we felt very safe at this house. Very friendly people I like it because it has a washing machine and dryer silverware plates cups spoons pots and pans cooking sheet everything that you need just like at home and the apartment / house was very clean we will definitely rent from them again.
Michael
2016-05-30T00:00:00Z
Wonderful place! VERY clean and spacious, enough for a family of four. The beds were great and all the rooms were a good size. It had everything we needed.
Nadja
2017-03-23T00:00:00Z
Rondi and Ray were very friendly. They also let us have our space which was nice. The apartment was incredible. The decor was clean and very beachy. It was perfect. The location was great as well. Out of the way enough that you felt at home but close enough to beaches large and small that we didn't feel like we spent half the day in the car. The recommendations from our hosts were spot on. Thanks for making our trip great!
Shannon
2016-08-14T00:00:00Z
Type de logement
Logement entier
---
Type de propriété
Appartement
---
Capacité d'accueil
4
---
Chambres
Tarpon Springs, Floride, États-Unis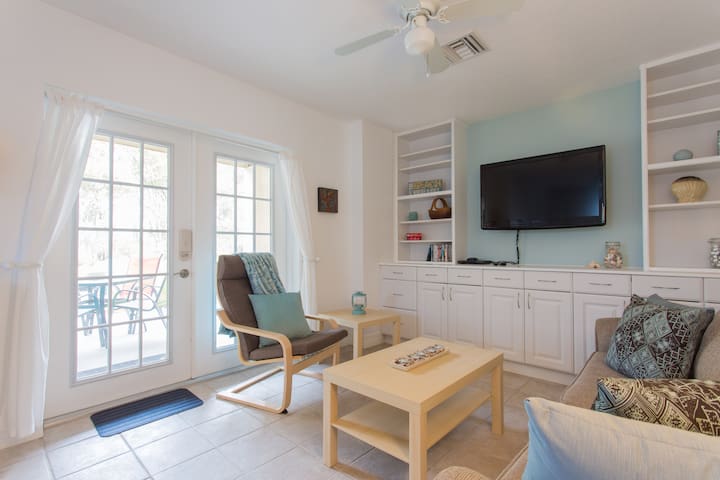 My loft style studio is located 2 min walking distance from the beach.
My loft style studio apartment is about 300 sq. feet. The bed sleeps two people and sleeper sofa sleeps one person. The kitchen is equipped with pots, pans, dishes, cooking utensils and a nespresso machine.
My studio apartment is located in a quiet neighborhood, though it's within walking distance to most of the shops and restaurants on the island.
Anna's beach loft studio is absolutely stunning. The layout of the apartment is so perfect that it didn't feel cramped at all. Also, the apartment was very clean, quiet and had all the necessary essentials. The location of the apartment was also a win for us because we were in walking distance to the beach, plenty of restaurants, shops and the pier. Parking was also right in front of the apartment, which was very convenient. Last but not least, Anna was very responsive throughout our stay!
Charlidza
2016-05-27T00:00:00Z
Beautiful, clean apartment close to beach and restaurants. Best choice.
Mariska
2016-03-30T00:00:00Z
Clean, well located and no hassles. The perfect airbnb.
Justin
2015-12-04T00:00:00Z
Visiting Clearwater, this is the place to stay! The location is incredible, the room is beautiful, spacious, and home away from home. It is really right where you want to be. Far away from the tourist attractions that it is quiet, but close enough that you can walk to all the shops and everything Clearwater has to offer! The beach is about two blocks walk, the loft is nestled right next to the water with a gorgeous view, the locals are sweet and extremely helpful. We walked everywhere and when we used a cab one evening, it cost us $5.50 to get from one side of Clearwater Beach to the other! Anna was great! She was prompt at getting right back when I had questions, the place was stocked with everything you needed, and the place was very clean! I plan on using this place again and you cannot beat the price for everything you are getting! The decoration and room set up was perfect as well.
lauren
2016-04-05T00:00:00Z
Our experience in this beachy home was perfect! Anna made everything so simple for us and we felt immediately comfortable. Everything was extremely clean and all linens smelled very fresh. We enjoyed our morning walks to the beach and felt very safe in the area where we stayed. She even had beach chairs available in the closet for us to use at the beach! We would absolutely come here again as it was a great place for a great price.
Leah
2016-08-28T00:00:00Z
This place is very nice and cozy for two people. In walking distance to everything. Anna was the perfect host and replied very quicky. Would recommend this place.
Caroline
2017-01-01T00:00:00Z
Great place and great location. Perfect amount of space for the two of us!
Francesca
2016-12-31T00:00:00Z
This was our first Airbnb stay and it was definitely well worth it. Very close to the beach (and I hate walking) and near numerous place to eat and things to do (shops, jet skiing, parasailing, etc). I'll be recommending all my friends and family to stay here if they were to visit Clearwater.
Kim
2017-04-11T00:00:00Z
Type de logement
Logement entier
---
Type de propriété
Appartement
---
Capacité d'accueil
3
---
Chambres
Clearwater Beach, Floride, États-Unis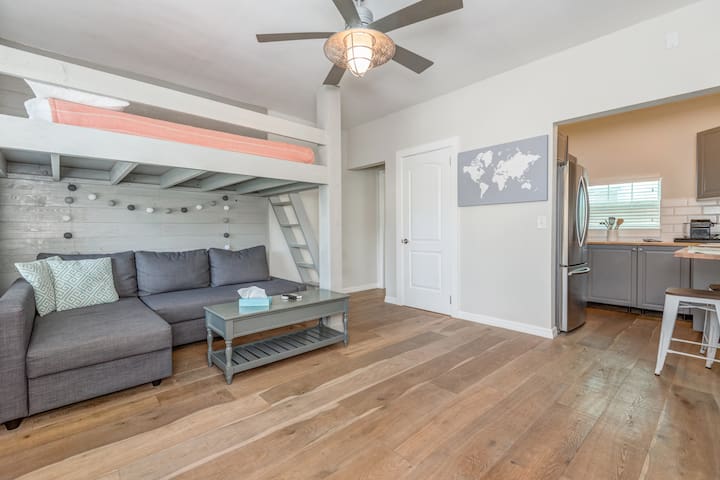 Come and play on the beach. Have coffee with the sun rises and dinner with the beautiful sun sets. You'll love this place because of the people, the outdoors space, and the ambiance. This place is good for couples, solo adventurers, business travelers, and families (with kids). Situated directly on the Gulf of Mexico with miles of white sandy beaches and a relaxing view of sky-blue water. Unwind on the beach, enjoy the pool and spa, or play a game of shuffleboard. Beautiful and relaxing
Situated directly on the Gulf of Mexico with miles of white sandy beaches and a relaxing view of sky-blue water. Unwind on the beach, enjoy the pool and spa, or play a game of shuffleboard. Beautiful and relaxing one Bedroom condo with Queen Bed and Twin bed in bedroom and a sofa sleeper.
Action packed Mad Beach, as locals call it, is home to John's Pass Village & Boardwalk, with more than 100 shops and restaurants in an Old Florida-style atmosphere. The water front buzzes with activity daily , from personal water craft rentals to deep sea fishing charters and sunset dolphin-watching cruises. shop for classic Florida souvenirs, enjoy seafood and people watching. Live nightly entertainment.
Type de logement
Logement entier
---
Type de propriété
Appartement en résidence
---
Capacité d'accueil
4
---
Chambres
Madeira Beach, Floride, États-Unis
Rester sur Historic Pass-A-Grille Beach est toujours relaxant et rajeunissant! Profitez de magnifiques levers et couchers de soleil avec des promenades sur la plage. Vous profiterez d'un séjour inoubliable dans notre studio très propre situé à l'extrémité sud de la plus calme Grille.
Ce Studio / 1 chambre est très propre et sur le niveau inférieur de ma maison, il a une entrée privée à l'arrière de la propriété. Il peut accueillir 2 avec un lit Queen Size, baignoire w / douche, 32 'Flat Panel TV, Blue Ray Lecteur de DVD Réfrigérateur, Granite petit déjeuner Bar, Four micro-ondes, machine à café, grille-pain four, évier de cuisine, câble, Wifi, une vue de la l'eau, la plage est à seulement 2 minutes de marche, des commerces et des restaurants se trouvent à 5 minutes à pied.
Emplacement, emplacement, emplacement, Col A Grille est un grand quartier de marche avec beaucoup de choses à voir et à faire, à proximité. Nous sommes à la partie extrême sud de l'île à seulement 4 blocs courts au shopping et 5 restaurants. En plus belle Col A Grille de plage il y a des parcs, des terrains de tennis, des églises et des quais de pêche avec d'autres activités nautiques à proximité comme paddle et location de bateaux.
Great visit. It's a beautifully furnished and comfortable room. Generous counter space, full size refrigerator and plenty of clothes storage. Not to mention the very short walk to the either body of water. The conveniences are many here. Of our numerous stays in Florida, it's the first time ever greeted with a fresh mango from the backyard tree. Thanks to Sandy and Joe for the warm hospitality. We'll be back!
Ray
2016-07-05T00:00:00Z
We had a great experience with Joe and Sandy in Pass A Grille. The studio room was perfectly located and very comfortable. I highly recommend this accommodation.
William & Jen
2016-02-29T00:00:00Z
Joe greeted me as I drove up, showing me where to park, and immediately made me feel welcome. Joe and Sandy showed me everything about the room - which was PERFECT. 1950s-ish beach style, room to work (business trip), full-size fridge stocked with coffee, cream and water, snacks on the table. Good-size bathroom - all tastefully decorated. Nice patio out back to relax on in the evening after a long walk on the beach, one block away. Walking distance to many restaurants and shopping. They'll even let you borrow their beach chairs and umbrella - and bike. (There's a perfect long sidewalk on the intercoastal for riding.) Overall - great stay. I'll look at this one again next time I'm in town. Highly recommend!
Rachel
2016-10-09T00:00:00Z
Had a wonderful time at Joe and Sandy's! The location was perfect in Pass-a-grille. Walking distance to shops and restaurants. Really a nice rental and I hope to rent again next year. Very clean and comfortable along with all the amenities. Having an easy entrance and wash/dryer availability was super helpful! Thank you, Joe and Sandy!
caroline
2016-04-10T00:00:00Z
Sandy and Joe were perfect hosts. The room we rented was absolutely perfect for two people. This location is UNBELIEVABLE...literally steps from the beach and restaurants. We fell in love with the Pass A Grille neighborhood. It is not at all touristy or crowded-truly a getaway. We were there on NYE. Sandy and Joe invited us to join them for a private fireworks show with their neighbors. This was an amazing experience. We got to meet other Pass A Grille residents and have a blast! Thank you Sandy and Joe for a perfect stay!
Monica
2016-01-03T00:00:00Z
Had a wonderful time staying at Joe&Sandy place. Perfect spot to relax and enjoy the beach. The studio has everything you need. It is very clean comfortable and pleasant. Thank you Joe and Sandy for being so welcoming, I felt right at home.
Lucy
2016-05-28T00:00:00Z
Joe and Sandy - along with their sweet dog, Annie - were very warm and welcoming. Their studio is located in the back of the house through a private entrance. The room had a cozy, beach-y feel. They had bottled water and coffee in the room, beach chairs and towels, and bikes with helmets. Their front yard is across the street from the bayside and they are about a block from a nice beach that wasn't too crowded. If you are looking for a crowded beach, it's a quick trip to the St. Pete public beach. They are walking distance from several restaurants, bars, and an ice cream shop. The location was perfect for watching the sunrise and sunset over water with benches on both the bay front and the beach. Their home was a great place to stay if you want to experience the area like a local!
Julie
2016-03-17T00:00:00Z
Joe gave us a tour of the room and all amenities, offering bikes, helmets, etc. We had everything we needed but the hosts also had stocked a good deal of necessities that we may have forgotten. Joe described the neighbourhood and his recommendations of places to eat. All were every bit as good as he described. Very welcoming arrival.
Rick
2016-11-02T00:00:00Z
Type de logement
Chambre privée
---
Type de propriété
Appartement
---
Capacité d'accueil
2
---
Chambres
St Pete Beach, Floride, États-Unis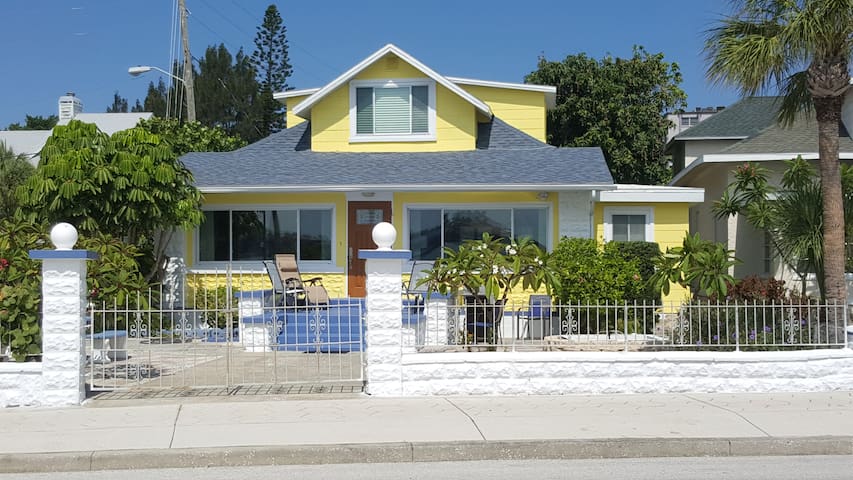 This is our cozy lake retreat in Palm Harbor with the four mile view. You can fish off the dock, rent a pontoon boat - or just sit with a beverage and enjoy the sight. Five minutes to world class golf and fifteen minutes to the beach. Or bring your own boat! Guests should be aware that from May to October it's midge fly season on the lake. Midge flys are known known to swarm but are non-biting and harmless.some people find them annoying but it's part of life on the lake.
Newly remodeled, fully equipped kitchen. Open floor plan.
The house was lovely. Very clean and simply comfortable. The morning sunrise was my favorite part of the day. I would definitely recommend this place to others and hope to come back again when I visit my family. Thank you again
Kelly
2016-04-18T00:00:00Z
Donna'a place was lovely. Everything is clean and organised. and the VIEW is spectacular! We can say that the stay at donna's lake house completed our trip :) Recommended!
Usanisa
2016-05-14T00:00:00Z
If you're looking for a place to stay in the Palm Harbor area and want a break from overpriced mediocre hotels in the vicinity, then look no further! This place is a hidden gem. It's very nicely appointed, situated in a quite neighborhood, offers wonderful views of the lake and is excellent value for money. Two of us stayed 6 nights on business and it proved absolutely perfect for our needs. Both Donna and Cary were easy to deal with and responsive to any questions we had. If it's available next year, I will definitely return.
Stephen
2016-03-13T00:00:00Z
Donna's place was perfect for us! We wanted a nice home with plenty of quiet time but still wanted to be very close to restaurants and attractions so we didn't waste time in traffic somewhere else. We highly recommend Donna's place to you!
Steven
2017-04-08T00:00:00Z
We have had a wonderful stay at Donna's lake house. The house itself is immaculate and full of quirky, vintage charm. The view of the lake from the master bedroom and dining room is stunning. Despite the weather being unseasonably chilly we still sat out on the deck as the view was too beautiful to pass up. The neighbourhood itself is lovely and very peaceful despite being close to the highway. We enjoyed day trips to Dunedin, Honeymoon Island and Pass-A-Grille and returned home to cook dinner in the very well equipped kitchen whilst our little one slept. We would highly recommend a stay at the lake house.
Kieran
2017-03-17T00:00:00Z
House is in the calm area, great view. Inside is well designed, perfect for longer stays.
Audrius
2017-02-16T00:00:00Z
We had an excellent time staying at the lakehouse. The sunrise was stunning and the neighborhood was cute. Donna and Cary were great hosts. I will definitely stay at their house again if available.
Amanda
2016-02-26T00:00:00Z
Donna and Cary were amazing! We had a horrible travel day and they met us at Lake House with a 6 pack, water, soda and hot chocolate for the boys. The house was perfect. The beds are comfy; the rooms welcoming. We were in town visiting family and were happy to have them over. The kitchen is fully stocked with pots and pans so cooking was a breeze. It was a joy to wake up to such a beautiful view every morning. It was breezy while we were here so I was able to fall asleep to the lapping waves each night. Donna and Cary were so helpful. They were kind enough to offer suggestions about where to eat and shop. We'd love to come back to Lake House on our next trip to Tampa.
Jinn
2016-02-09T00:00:00Z
Type de logement
Logement entier
---
Type de propriété
Maison
---
Capacité d'accueil
4
---
Chambres
Palm Harbor, Floride, États-Unis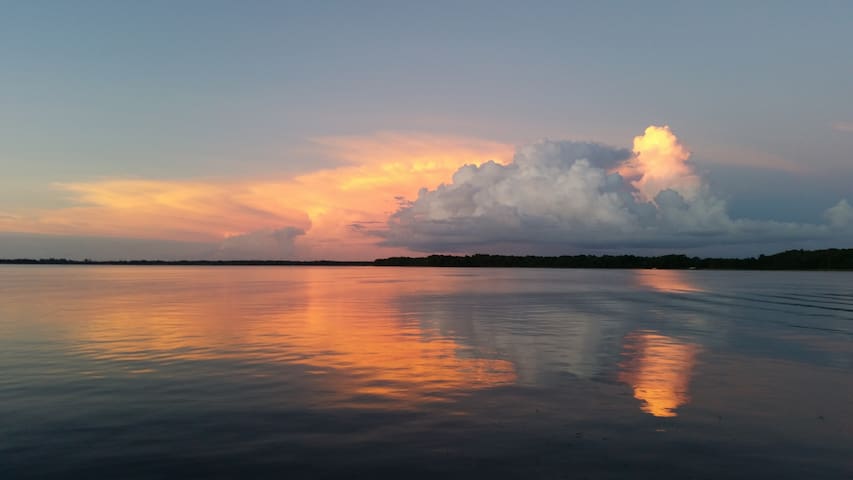 Notre place est à proximité du célèbre Safety Harbor Resort, Main Street et Philippe Park !. Vous allez adorer notre maison confortable à cause de la ville, nous sommes situés dans le lit confortable, la cuisine (Près de la baie), l'espace extérieur-Gazebo (environnement ultra propre). Notre lieu est idéal pour les couples, les aventuriers en solo, et les voyageurs d'affaires! Si vous vérifier ou non le week-end, nous pouvons être en mesure de fournir un tour à l'aéroport avec un préavis!
Vous avez une chambre et salle de bains.
À distance de marche de la station thermale et la rue Main!
Jeanette and Andres were able to make me feel really at home within minutes of checking in. They were pleasant, engaging and helpful. My plans were ever changing and Jeanette was more than accomodating. Would highly recommend this as a super stop in Safety Harbor!!
Terri
2017-03-12T00:00:00Z
They are very welcoming people. You will love them!
Janis
2017-02-01T00:00:00Z
Couldn't have asked for better and more accommodating hosts. Truly made me feel relaxed and at home. Would highly recommend to anyone looking for a great place to stay. Definitely going back again.
ira
2017-03-14T00:00:00Z
We picked Safety Harbor due to Jeanette & Andre's place & boy were we ever glad we did!! Not only was the Airbnb fabulous, but it was also within walking distance of the quaint village of Safety Harbor. This hidden gem of a village has neat pubs & bars, wonderful restaurants, the ocean & great parks!! Everything you can ever ask for all within a few blocks from Jeanette & Andre's. Both of them are the most warm & welcoming people one could ever meet. They are not only helpful, but caring & thoughtful. This is the pot of gold that you find at the end of a rainbow & if you give them a chance, you will not be disappointed, but will feel like their family when you leave. Hugs for you both!!! Deborah & Brent Dean
Doran
2017-04-04T00:00:00Z
Jeanette &Andres's place was just as advertised and quite comfortable! Everything was above and beyond my expectations. Had a great stay!
David
2017-01-14T00:00:00Z
Wonderful hosts, happy and blessed. Private room and bathroom and Jeanette was an angel to pick me up from the airport. Jeanette and Andres love their Safety Harbor community and it shows. The monetary value for the stay was well worth the expense and I would not hesitate to stay here again.
ShooterMcFly
2017-03-20T00:00:00Z
I booked the guest room for a weeks stay in and around Safety Harbor. I was fortunate to find this place. Jeanette and Andres home went far beyond my expectations in many ways. I was pleasantly surprised at the close in location to downtown Safety Harbor. The guest room was clean, had a very comfortable bed, plenty of closet space. The private bath room was conveniently located and accommodating with plenty of towels and counter space. I was able to store a few food items in their refrigerator and had full use of the kitchen. There is a backyard with seating for guests as well. I enjoyed my conversations with Jeanette. She took the time to walk me through procedures of her home even though she had a very busy schedule. I would recommend booking this space if you want privacy , a convenient place to park and flexibility coming and going. You will love it here.
Kathleen
2017-02-28T00:00:00Z
Type de logement
Chambre privée
---
Type de propriété
Bungalow
---
Capacité d'accueil
2
---
Chambres
Safety Harbor, Floride, États-Unis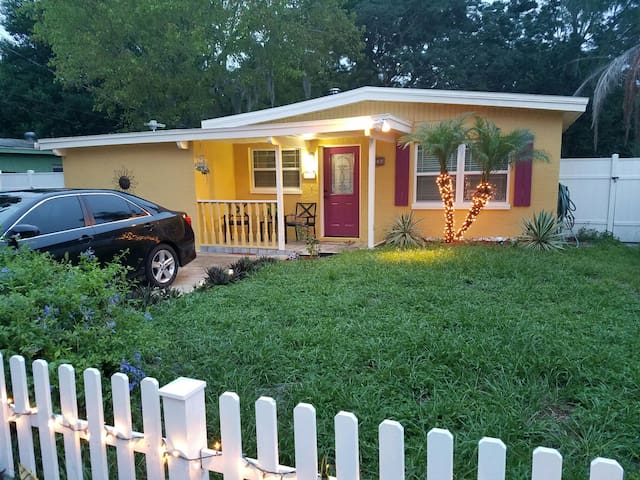 Considérez ceci votre maison loin de la maison! Situé dans le calme d'une communauté fermée, cet endroit est un entièrement meublé, confortable, condo de deux chambres, avec accès à la piscine communautaire. Idéalement 25 minutes de l'aéroport de Tampa. 25 minutes de Honeymoon Island State Park. 30 minutes de Tarpon Springs Sponge Docks. À distance de marche des restaurants, des bars, des achats de nourriture, et une salle de cinéma. Parfait pour les petites familles qui visitent la région et similaires.
Everything was great! ANA answered any questions we had very quickly. The condo was clean, welcoming and in a great location!
Heidi
2017-01-04T00:00:00Z
Wonderful unit in great location.
Keith
2017-02-08T00:00:00Z
We stayed at Ana's place for almost 10 days. We felt like home! Everything was perfect! Definitely we'll be back!
maria
2017-01-21T00:00:00Z
Ana's condo was exactly as described. My wife and I stayed for 2 weeks and found everything as described. The neighbourhood was gated and quiet. The sleeping accommodations were very comfortable and shopping, theatres and bars were nearby. It was about a 20 minute drive to beaches.
John
2017-03-04T00:00:00Z
Ened up booking this condo at the last minute. We were already staying in another condo booked through Ana. We enjoyed our stay so much that we decided to stay a few more days. Ana had this condo available and was able to accommodate our last minute decision to stay. Thank you!
Jennifer
2017-01-07T00:00:00Z
Everything was - clean, well decorated, easy access, all which made my stay very enjoyable. Great location, great price, very easy, and a very accommodating host!
stefanie
2017-02-02T00:00:00Z
Type de logement
Logement entier
---
Type de propriété
Appartement en résidence
---
Capacité d'accueil
4
---
Chambres
Oldsmar, Floride, États-Unis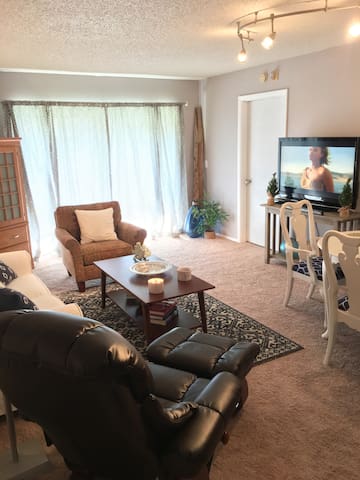 La maison est proche de la vie nocturne, les transports en commun À quelques minutes de la plage et du centre ville St.Pete et fine dinining. Vous allez adorer ma place à cause de l'ambiance, l'espace extérieur, les lits confortables. Ma place est bonne pour les couples, les aventuriers en solo, les voyageurs d'affaires, les familles (avec enfants) et amis à fourrure (animaux de compagnie). Nouvelle cour tropicale paysagé avec bain à remous pour se détendre. Quartier est à 5 minutes du centre-ville vie nocturne et à 10 minutes à plusieurs plages et parcs minutes pour les coureurs / joggers.
Cette maison est de 1100 pieds carrés avec deux chambres et deux salles de bains. La chambre principale a sa propre salle de bain privée. Il y a une cuisine et un salon complet et une salle de dinnig séparée. il y a une buanderie complète avec laveuse et sécheuse et planche à repasser et fer à repasser. Il est fi Wi et câble et d'un espace de travail portable. La maison est très confortable et accueillant. Grande sortir. Profitez du beau jardin et un bain à remous et plusieurs plages et de nombreuses options de restauration. L'hôte habite à 5 minutes et disponible pour toutes les questions et préoccupations. Alors, venez profiter du soleil et des plages dans une belle maison de plain-pied avec toutes les commodités.
quartier du parc de Oak a charme merveilleux avec les vieilles rues de briques et parc pour les enfants à jouer ou marcher vos animaux de compagnie. 3 pâtés de maisons de tous les commerces et restaurants et facilement accessible en voiture à plusieurs plages et du centre-ville de St. Pete.
As hosts, terry and John are great. They care about what they do and this is evident from communication and their home. The house is awesome and has everything you need for a great vacation. The gardens are beautifully manicured and the home has some lovely touches. Location is decent for both sides of st petes. We would certainly stay again without hesitation. Many thanks for everything!
Christopher
2016-09-24T00:00:00Z
The place is super cute, spacious and I love the details in the house. We went around Christmas time and it was decorated inside and also in the backyard which makes it super cozy and festive. Fully equipped cuisine, clean, beds are amazingly comfortable and the hot tub is the cherry on top of it all. Great experience!
Sara
2016-12-12T00:00:00Z
My family enjoyed a peaceful getaway while visiting our family in Tampa bay. Terry and John supplied everything necessary. The home was pristine, comfortable and well appointed. The back yard garden and hot tub was the icing on the cake!! We appreciated their efforts in making the home cozy with cheerful holiday decorations. Take a walk on the brick streets and enjoy the cool, quite, creative neighborhood.
Morgann
2016-12-26T00:00:00Z
Awesome house and location. Terry and John were very communicative. I can't wait to return to St. Petersburg and stay here again. Highly recommended.
Ryan
2017-01-13T00:00:00Z
The house was adorable we loved the way it looked at felt right at home the location was also really nice also, really close to central. Communication was awesome we we're a little busy with engagement excitement but we were asked everyday if we were okay or needed anything :)
Audrey
2017-01-02T00:00:00Z
Clean beautiful private yard with wonderful hot tub.Wonderful hosts. Heavenly
Jim
2017-04-10T00:00:00Z
The host canceled this reservation 65 days before arrival. This is an automated posting.
Johnathon
2016-08-21T00:00:00Z
Our stay here was great!! We didn't rent a car, but it's only about an $8 uber ride to the beach from this location!! Terry was extremely communicative in a very timely manner to ensure our stay was great! He and John had great suggestions for where to eat, and what to do around their location. We would definitely recommend this location to anyone looking to have a quiet time away, stay in a clean, well-stocked home, and feel comfortable there!
Sonia
2016-09-15T00:00:00Z
Type de logement
Logement entier
---
Type de propriété
Maison
---
Capacité d'accueil
4
---
Chambres
Saint Petersburg, Floride, États-Unis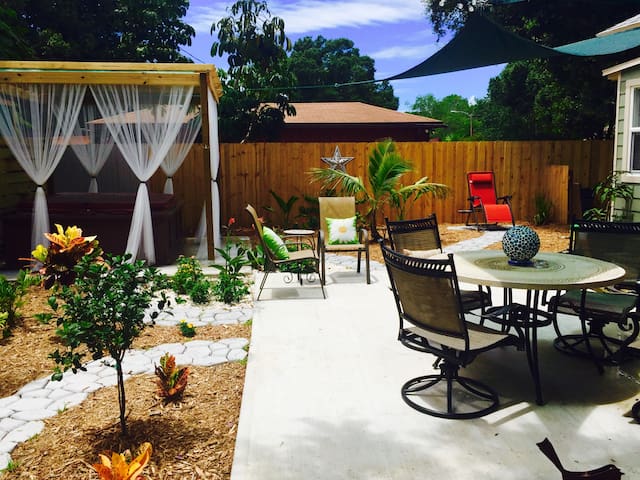 1

–

18

sur

300+ locations
Saisissez les dates souhaitées pour connaître le prix total. Des frais supplémentaires s'appliquent et des taxes peuvent être ajoutées.